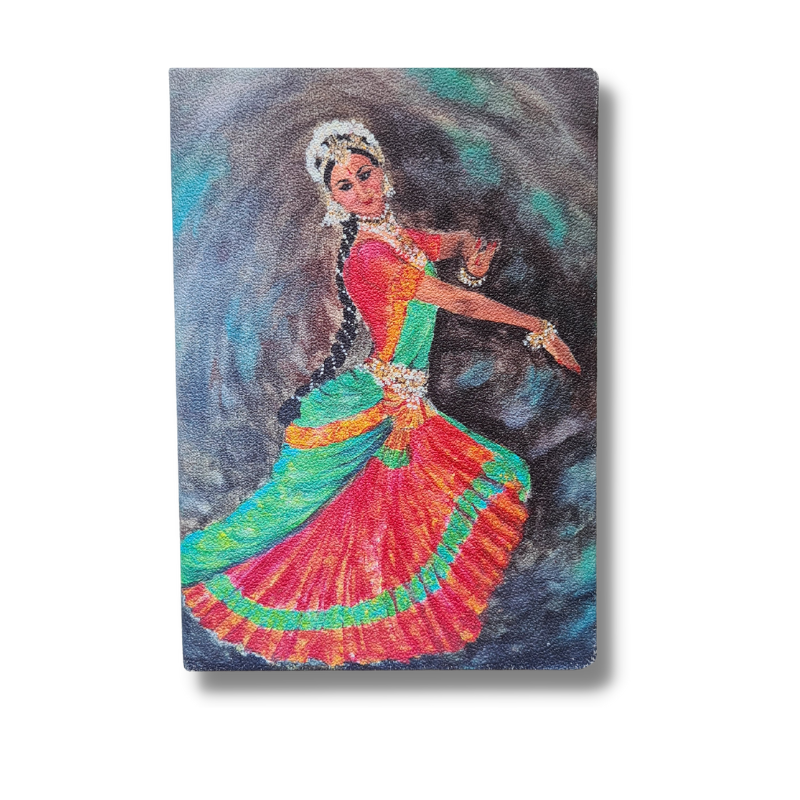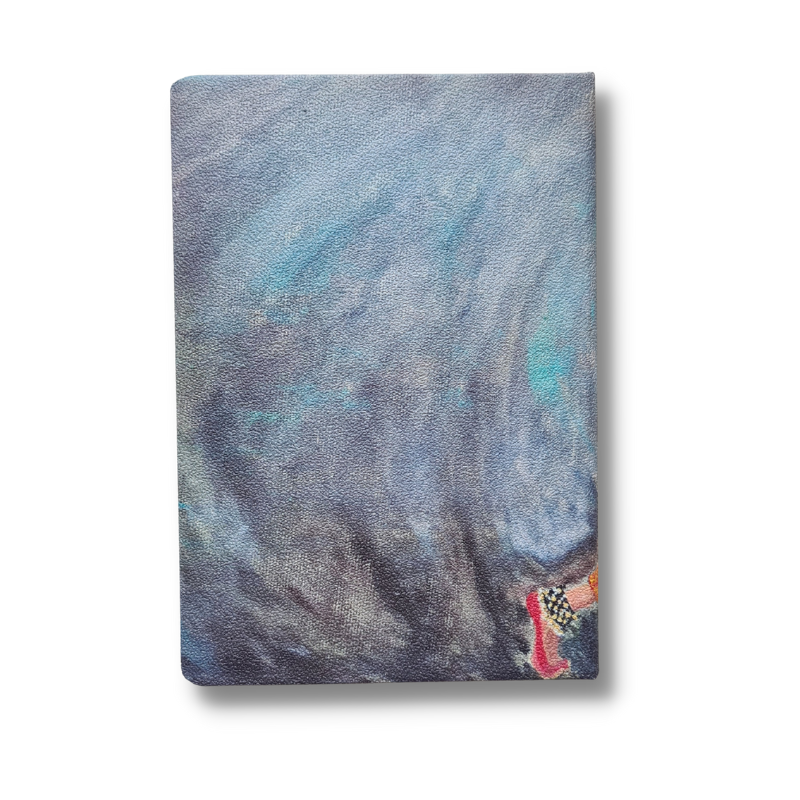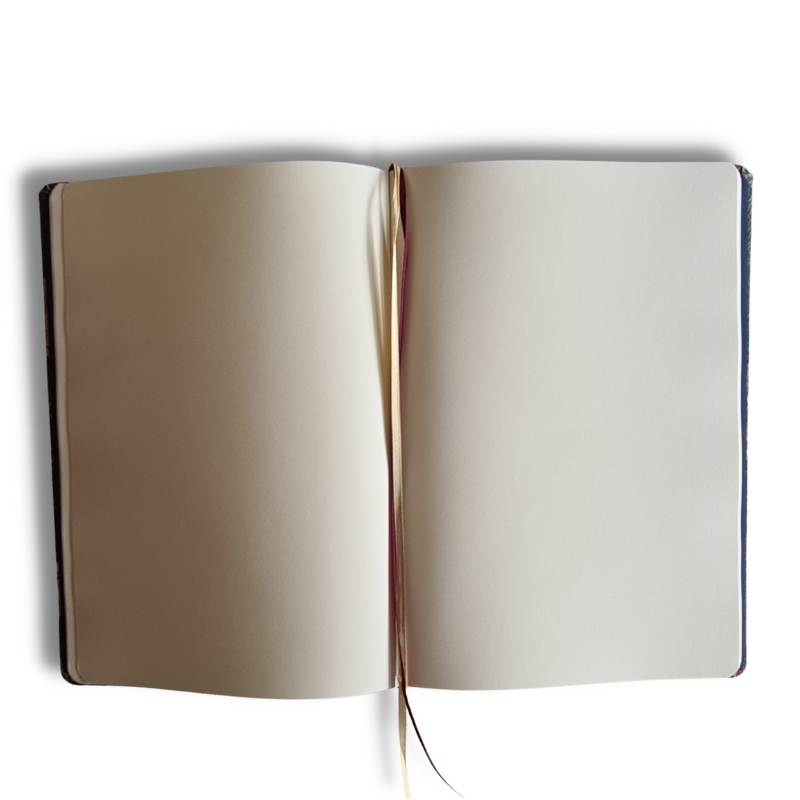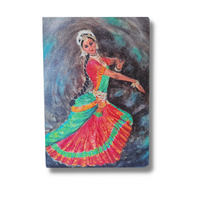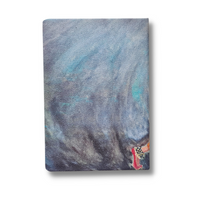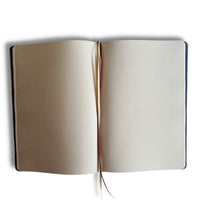 BHARATANAYAM, Insignia Collection, A5 Hardcover Dairy, Plain Pages
Bharatanatyam, one of the best loved Indian Classical dance, is also one of the hardest dance forms to learn and perform. Covering every part of the body from facial muscles to fingers eyes hands and wrist. Painting this beautiful & joyful dancer reminds the artist of  the hard work that goes into the refinement and mastery of her craft. This cover is designed to inspire all of us to be relentless in our pursuit of our craft, be like a Bharatanatyam dancer, where the expressions of her craft is perfected through every move.
Product Specifications
Cover Material: Original Art Prints on Vinyl Art paper, pellet textured finish. 2mm Hard cover backing
Style: Thread bound with rounded corners, with Japanese Sandpaper finish for the book end pages, complete with the story of the cover printed on the back page.
Inner Leaves: 192 pages of 80gsm ivory coloured acid-free, premium writing paper, plain pages
Size: 21 cm H x 14.5 cm W
Bookmark: Double silk ribbons Lies flat and open 180 degrees