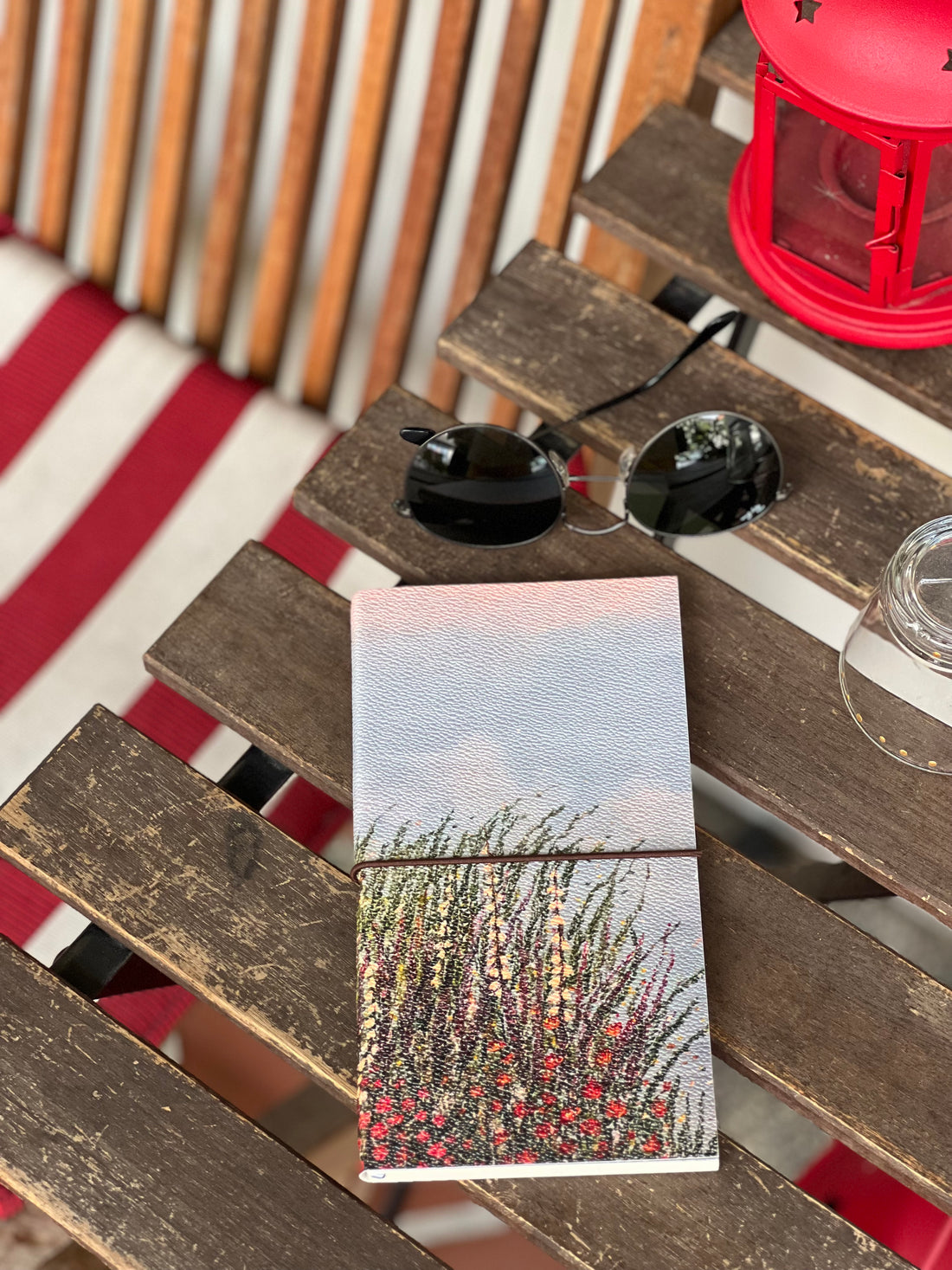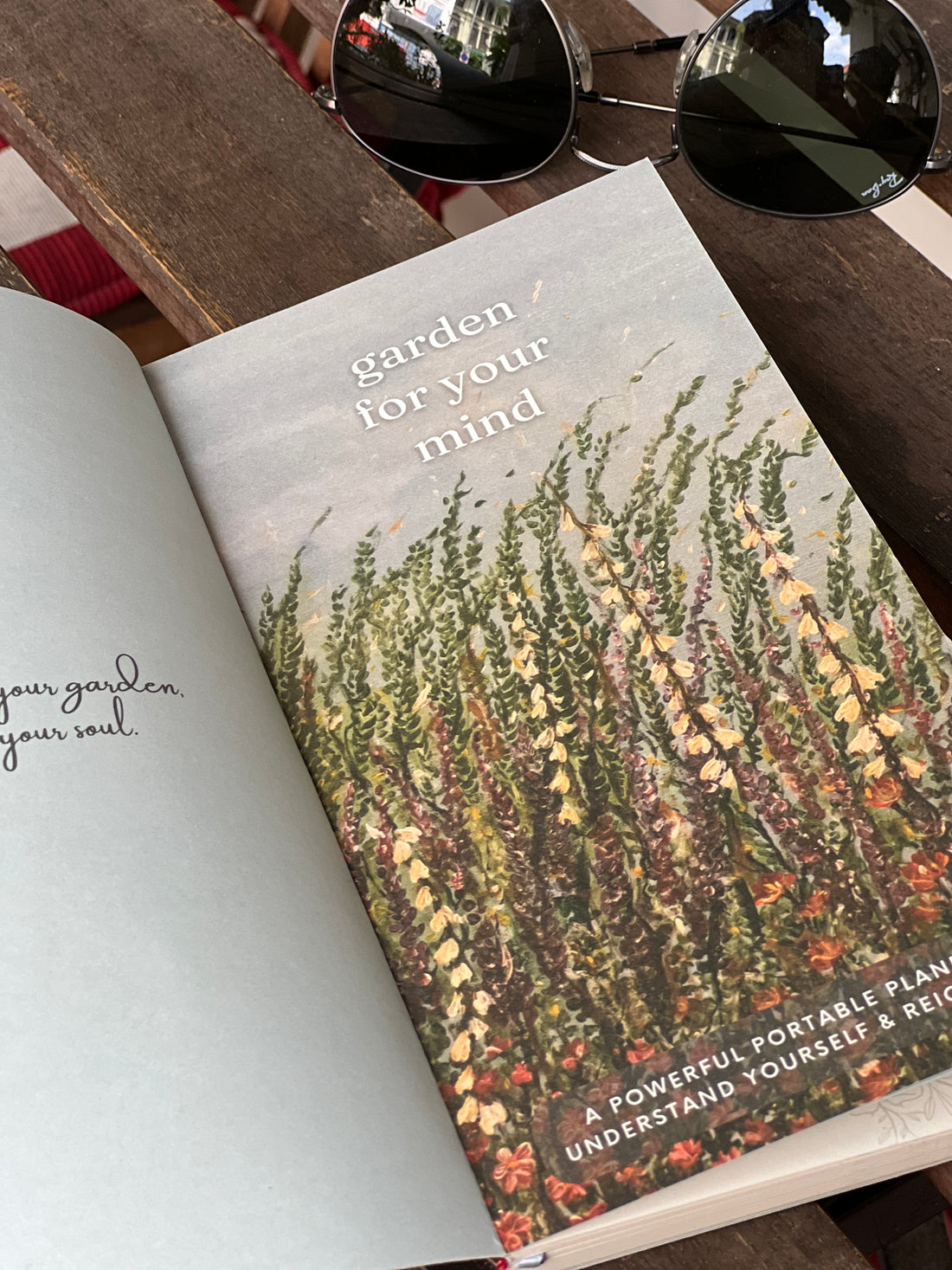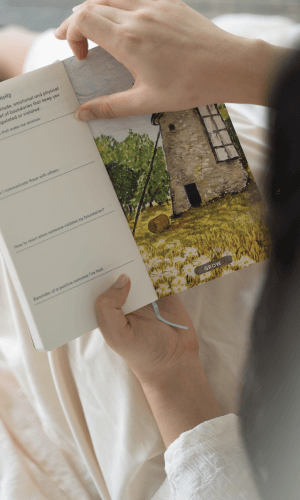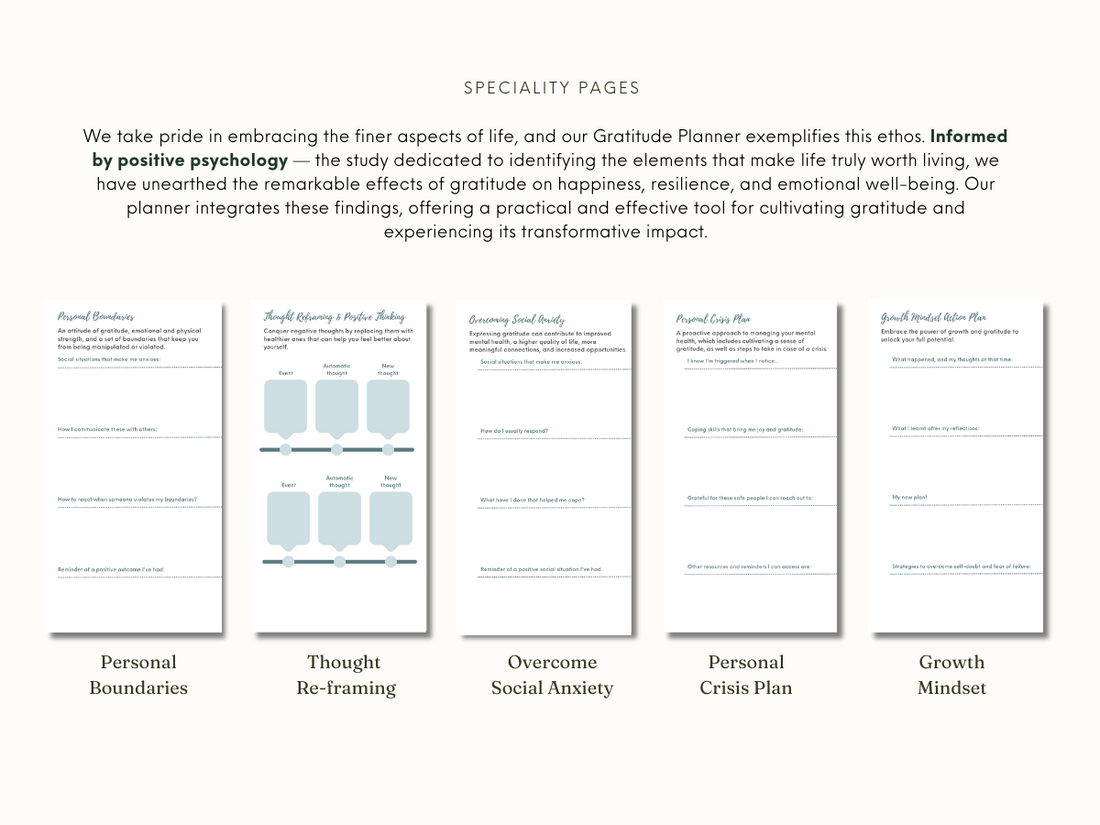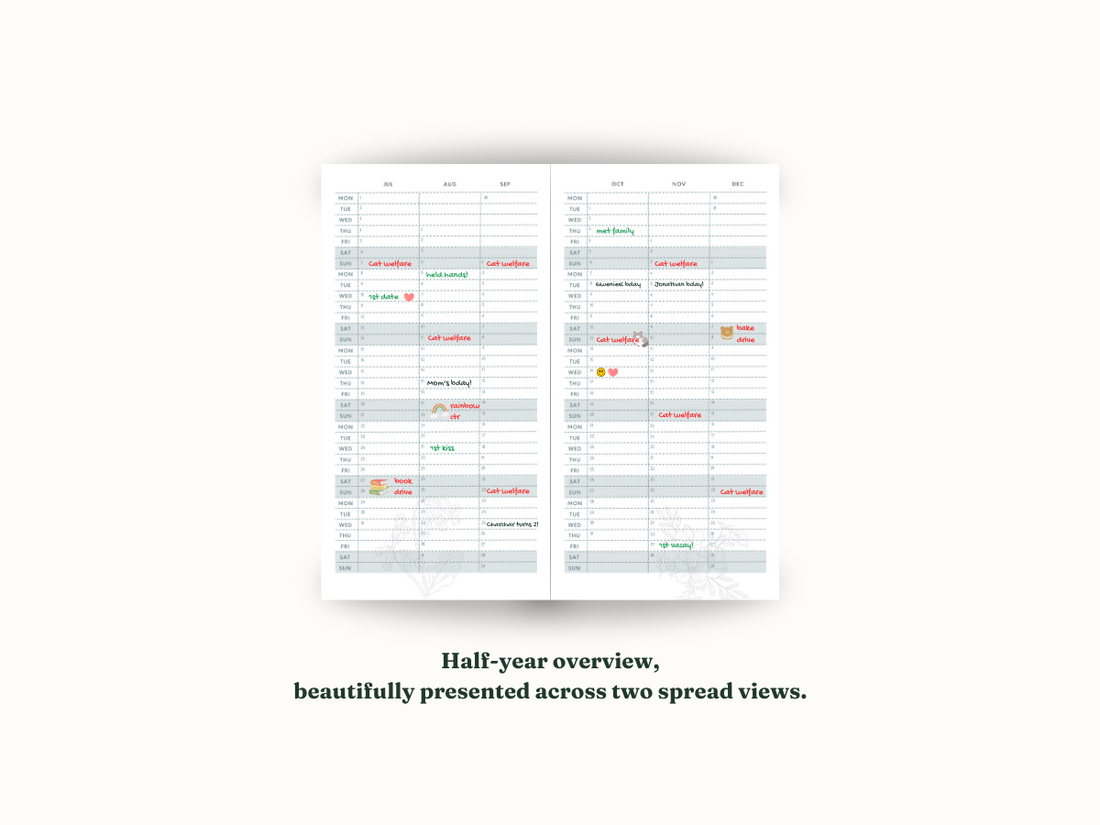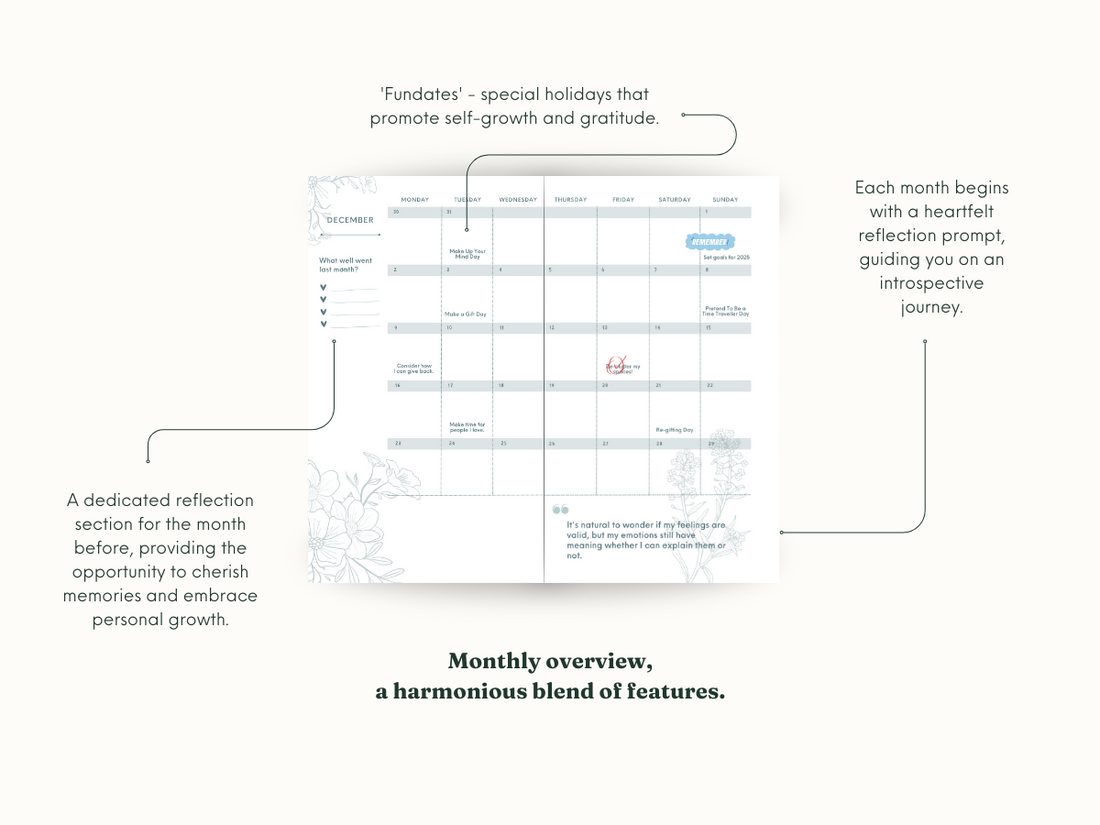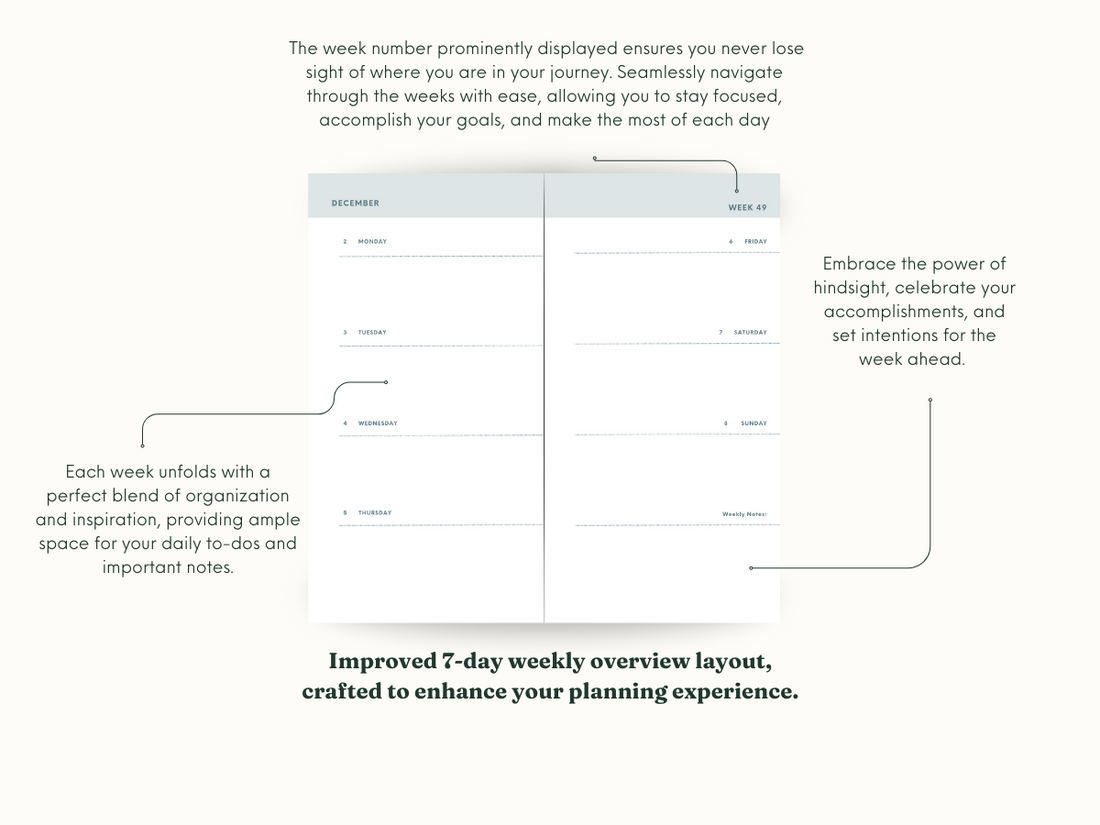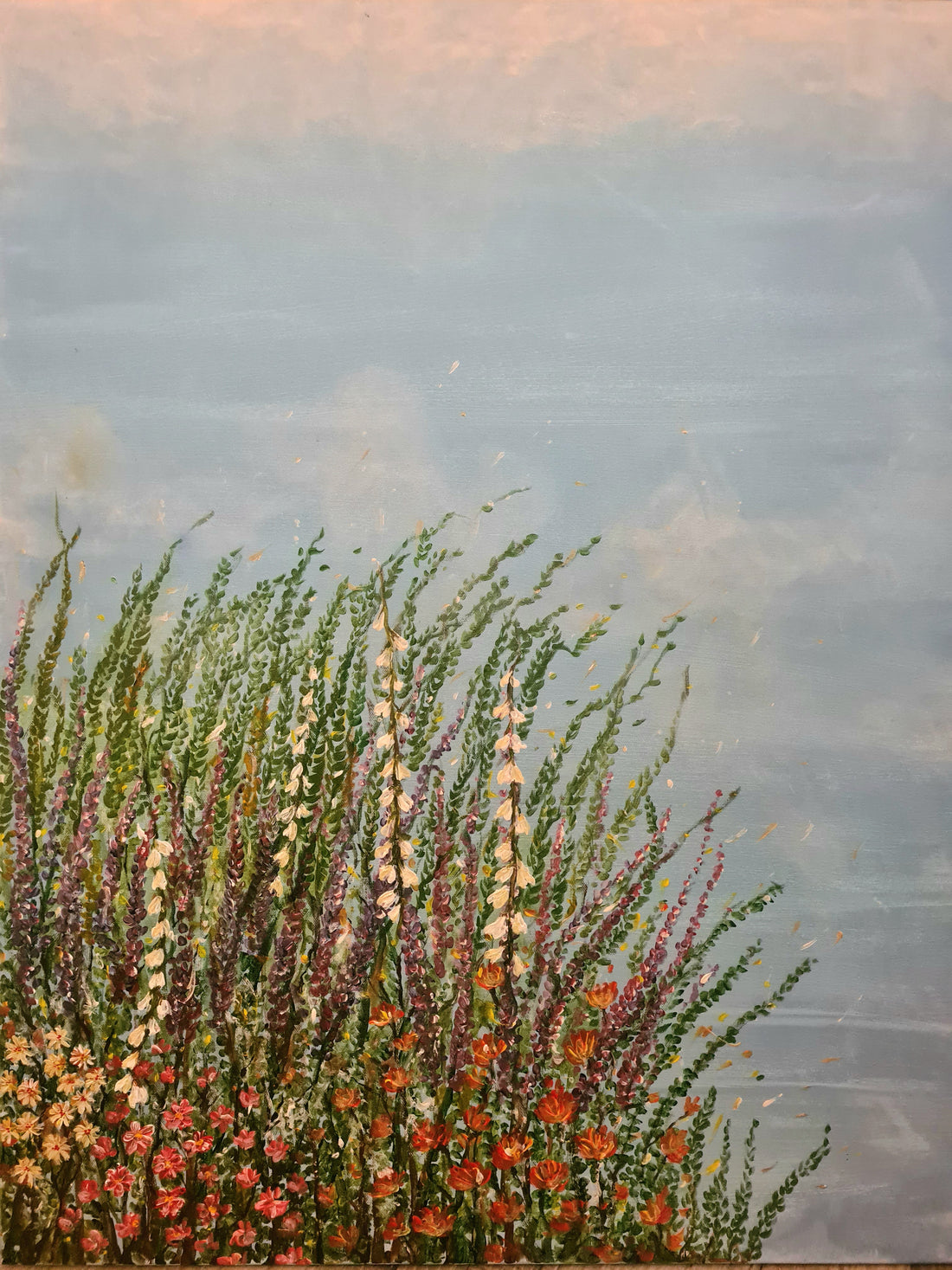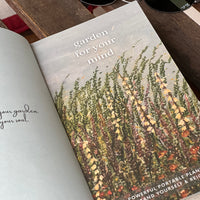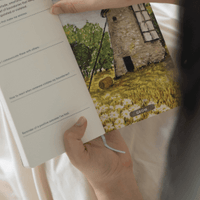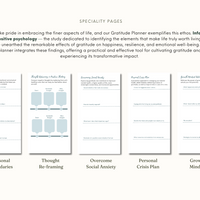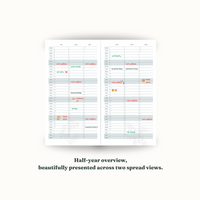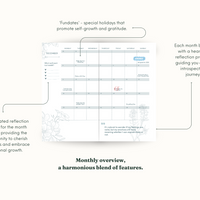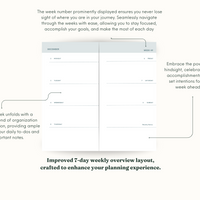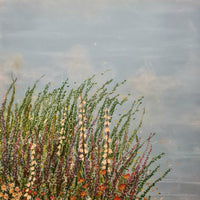 The Working Gratitude Planner - 2024
A transformative tool designed to nurture your mind, cultivate positivity, and sow the seeds of personal growth. Embrace the power of positive psychology and ancient gratitude rituals to unlock your full potential.
You'll embark on a journey of resilience, renewal, and meaningful connections.
Healthy Habits:
📖 Guided Reflections: Engage in monthly reflections inspired by the traditional methods of self-reflection. 
🌱 Daily Gratitude Practice: Cultivate gratitude by jotting down specific things you are grateful for each day. Experience the transformative impact of daily appreciation.
🌼 Intention Setting: Set daily intentions and goals to foster a mindful approach to your actions and interactions with others.
Strategy Pages:
🌸 Personal Crisis Plan: Proactively manage your mental well-being by preparing a personal crisis plan that includes coping strategies and resources.
🍃 Growth Mindset Plan: Embrace a growth mindset with reflections on lessons learned and strategies to overcome self-doubt.
🍂 Personal Boundaries Plan: Strengthen your emotional and physical well-being with a plan for maintaining healthy boundaries.
🌞 Overcoming Social Anxiety Plan: Tackle social anxiety by identifying triggers, coping skills, and positive social experiences.
💡 Thought Reframing & Positive Thinking: Conquer negative thoughts with healthier replacements, nurturing a positive mindset.
Specifications:
Pretty Portable: 
12.5 x 20 centimetres

350 grammes
Really Resourceful:
Monthly overview

Weekly overview

Daily, dated entry

Personal Boundaries

Thought Re-framing

Overcome Social Anxiety

Personal Crisis Plan

Growth Mindset Plan
Details, Details:
Rounded page-corners

Fully coloured pages

Textured, vegan leather softcover

Ribbon page-markers

Round band

90gsm cream paper

144 pages