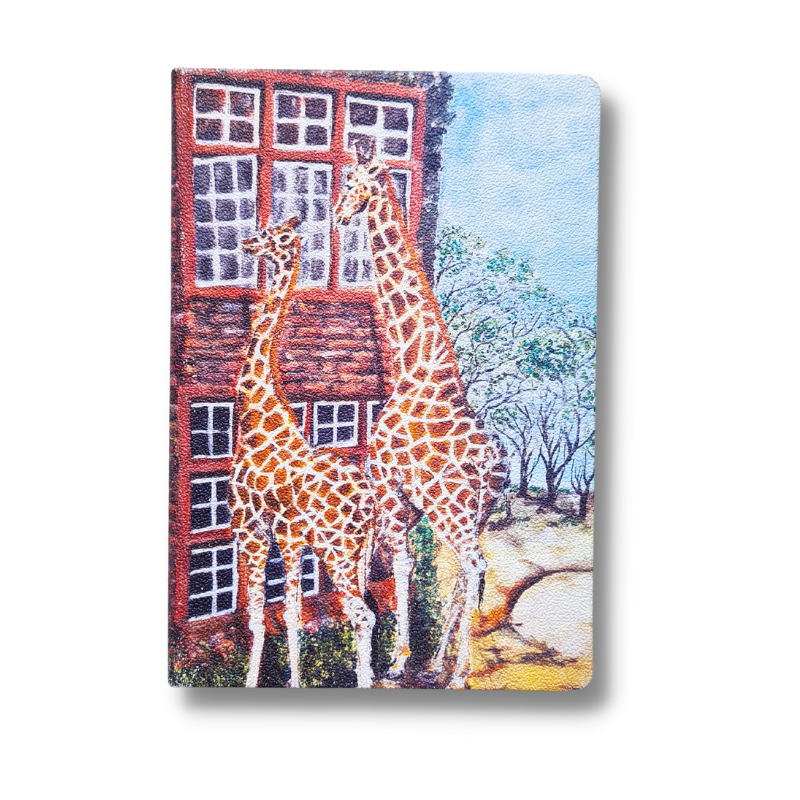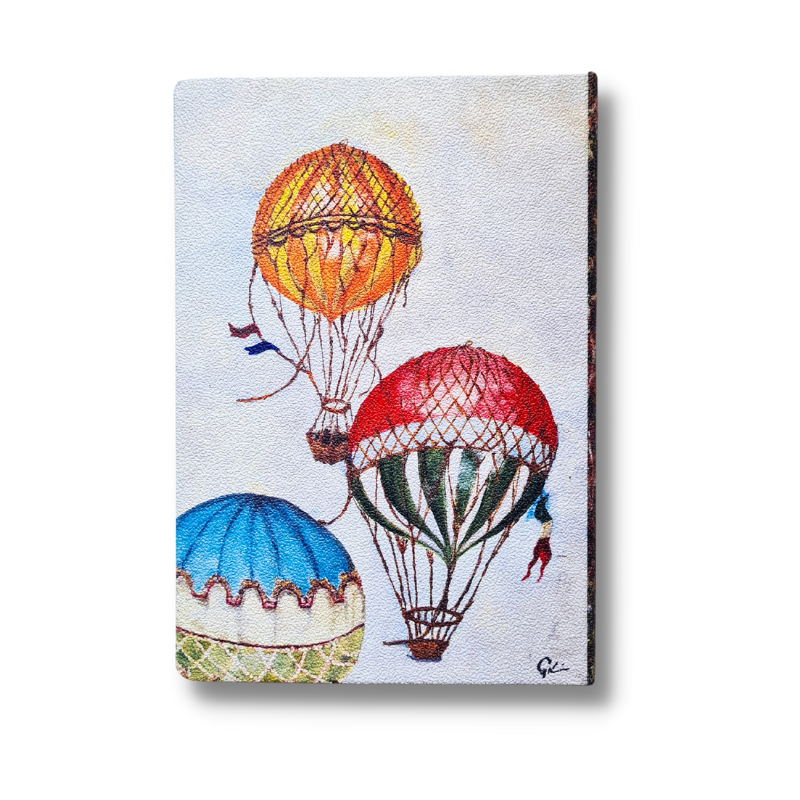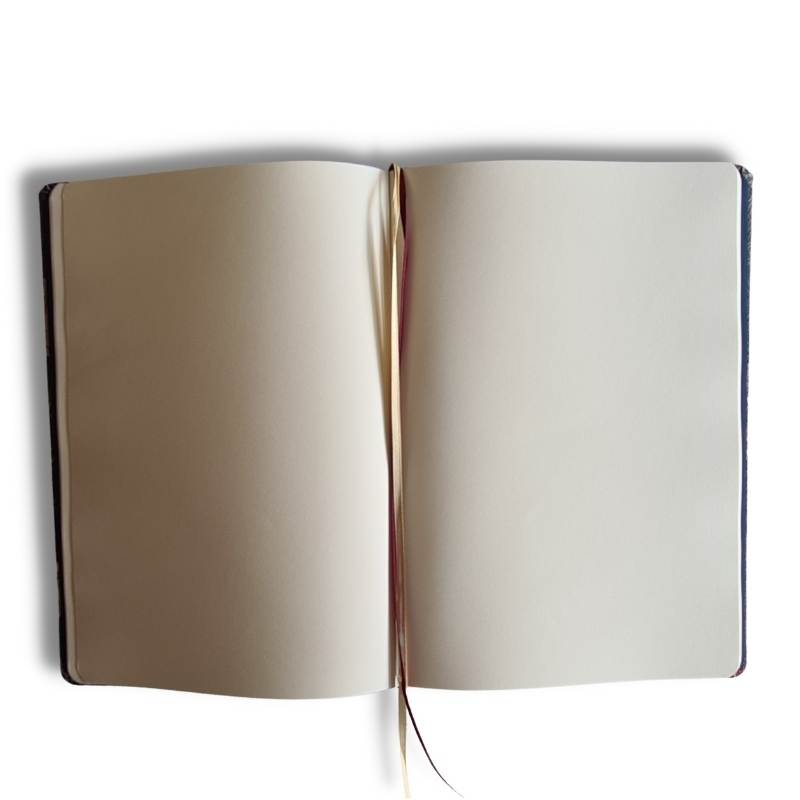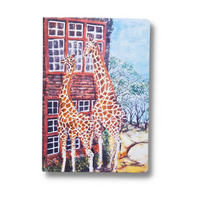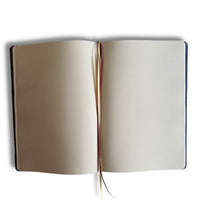 SOPHIE & JONAS, Insignia Collection, A5 Hardcover Diary, Plain pages
SOPHIE & JONAS
What does vintage hot air balloons and giraffe have in common? They both reminds me of the joy and love for the precious little ones! The balloons were painted for baby Jonas, a delightfully happy baby. Pairing it with the giraffes named Sophie, a teething toy that babies love, makes a perfect baby journal cover. Dedicated to all the precious baby boys and girls and a celebration of parenthood, bearing in mind the giraffe babies inherited the patterns from their parents!

Product Specifications
Cover Material: Original Art Prints on Vinyl Art paper, pellet textured finish. 2mm Hard cover backing
Style: Thread bound with rounded corners, with Japanese Sandpaper finish for the book end pages, complete with the story of the cover printed on the back page.
Inner Leaves: 192 pages of 80gsm ivory coloured acid-free, premium writing paper, plain pages
Size: 21 cm H x 14.5 cm W
Bookmark: Double silk ribbons Lies flat and open 180 degrees