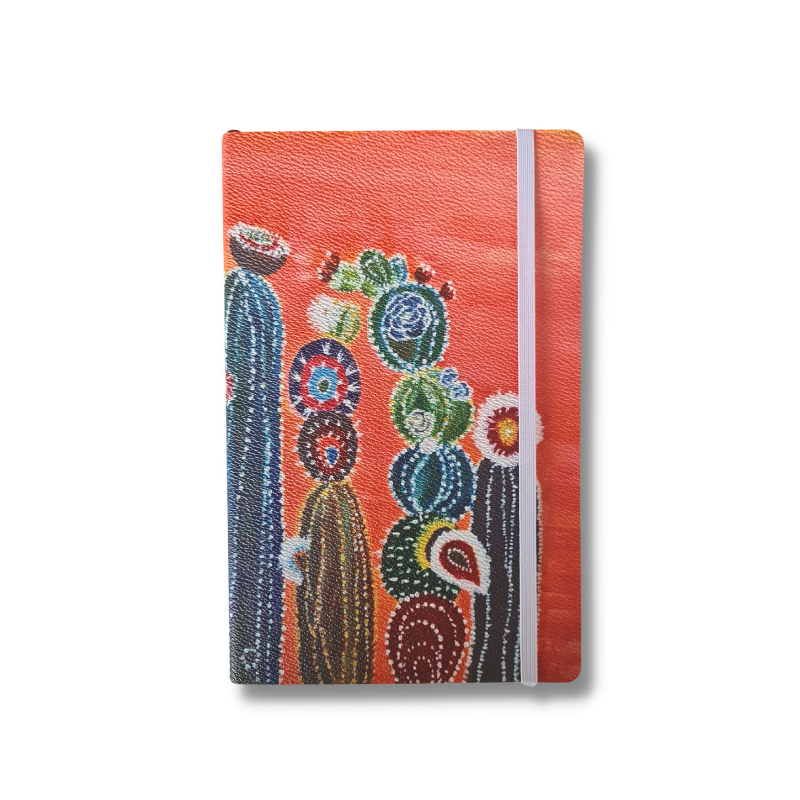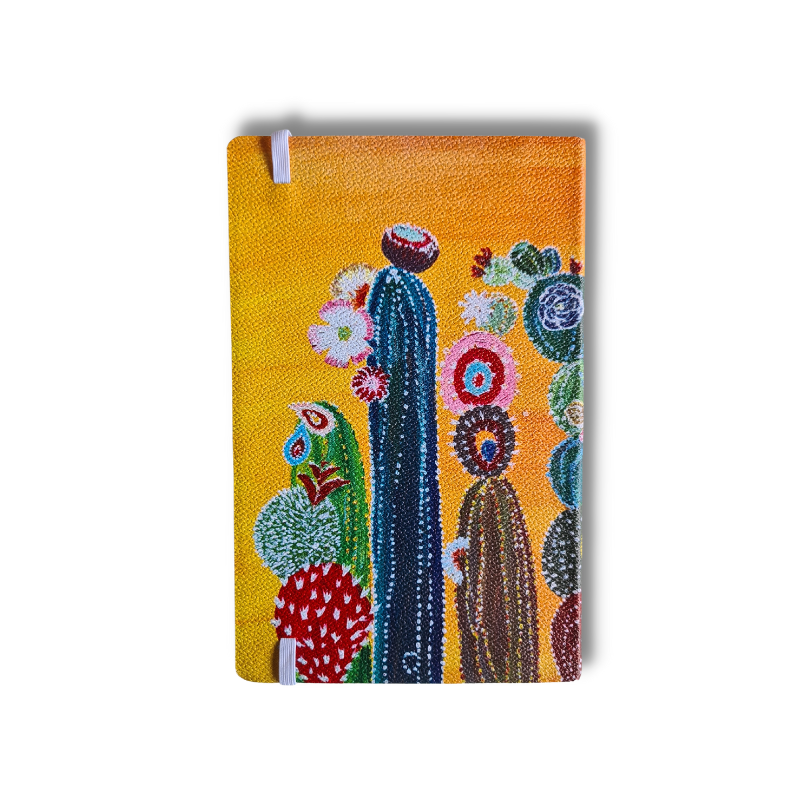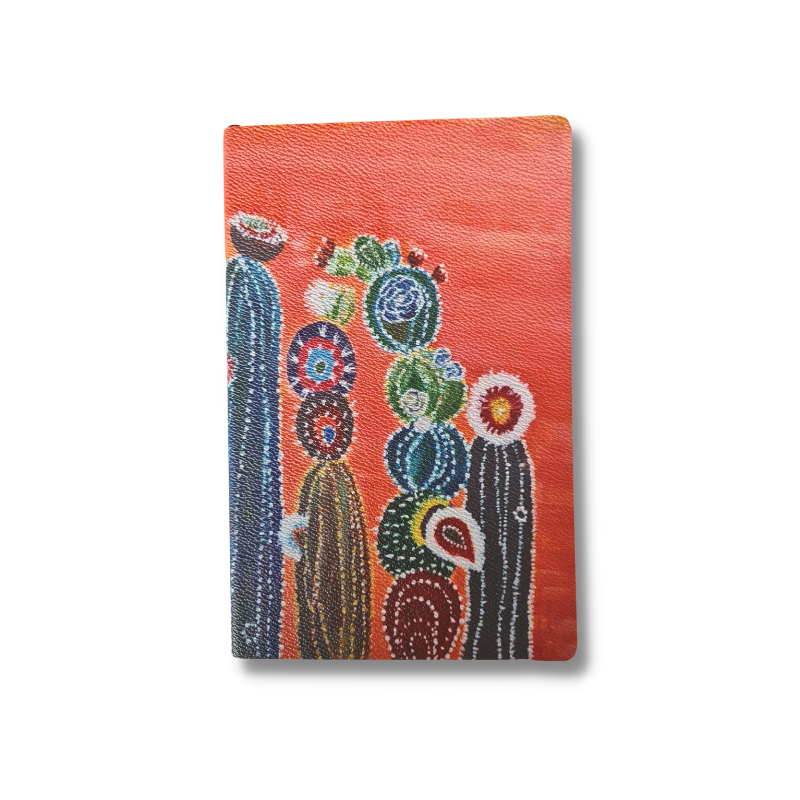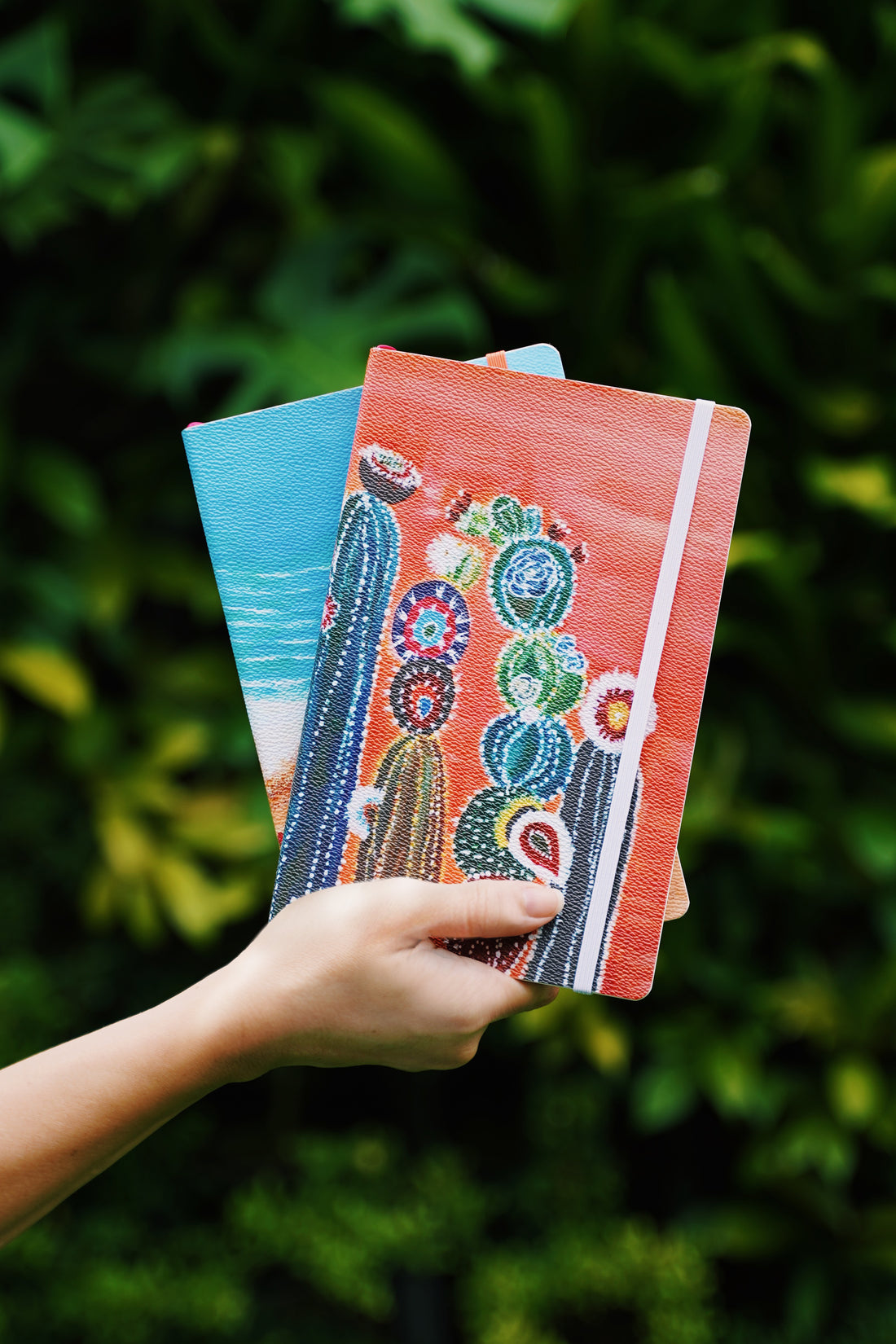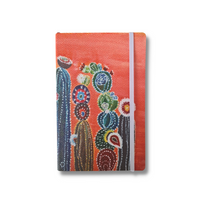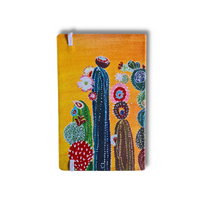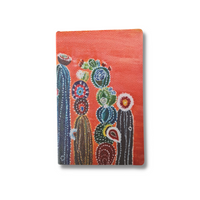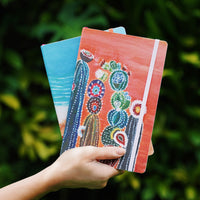 SAGUARO FLOWERS, Arcadia Collection, Softcover Journal, Dotted Grid Lines
Saguaro Flowers
Intrigued by the beauty and forms of the flowers on cactus. The artist uses two shades for the background to showcase the beauty and strength THE SAGUARO flowers, which is the main source of food and moisture for the dessert. It is also an ode to all the beautiful and strong women out there, be like the Saguaro flowers, always thriving! 
ABOUT THE COLLECTION
Arcadia Collection is a series of paintings inspired by joyful moments spent with nature, or with our loved ones. Set in an idealistic countryside, surrounded by fragrance of the floras and simply the woods, Acadia Collection leads us into the open and happy space!
PRODUCT SPECIFICATIONS
Cover Material: Grain textured PU Soft Cover in Original Prints
Style: Thread bound with rounded corners, elastic closure and matching ribbon bookmark
Inner Leaves: 192 pages of Plain , 80gsm ivory coloured, acid-free premium writing paper
Size: 21cm H x 13.5cm W
Bookmark: Double silk ribbons
Function: Lies flat and open 180 degrees with expandable inner pocket in the back