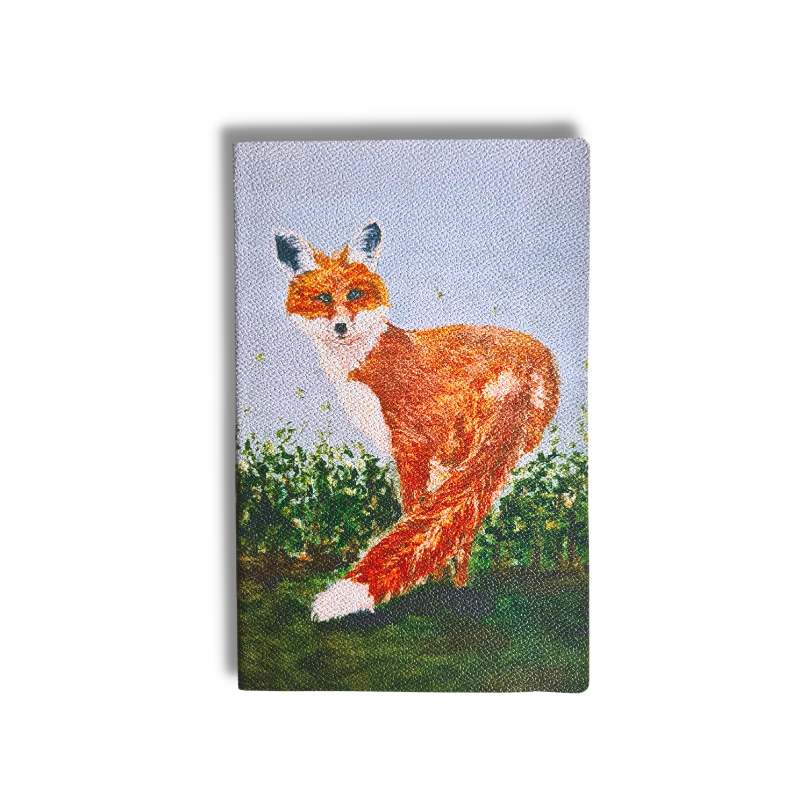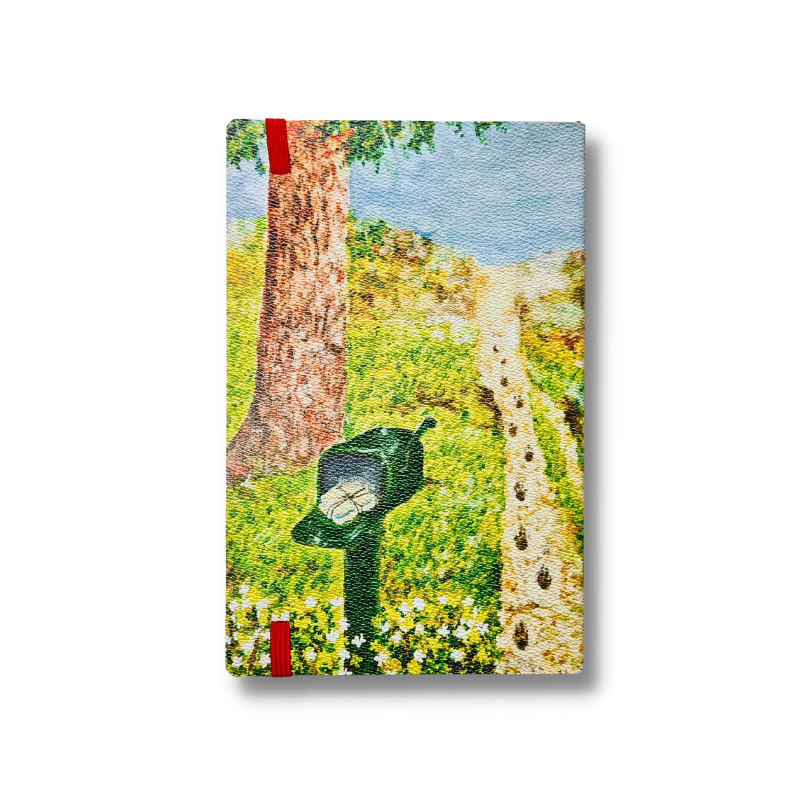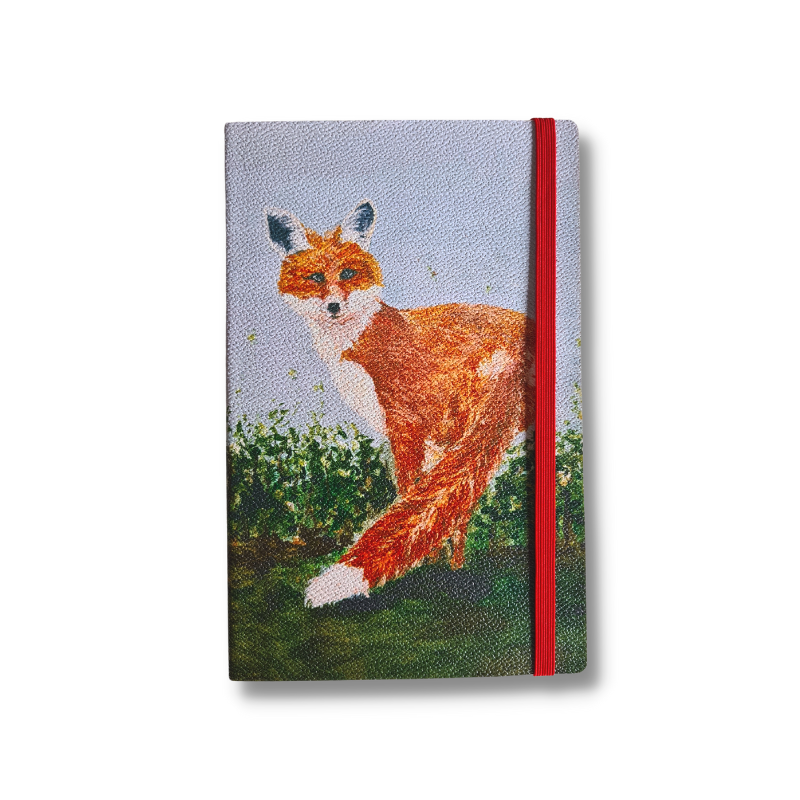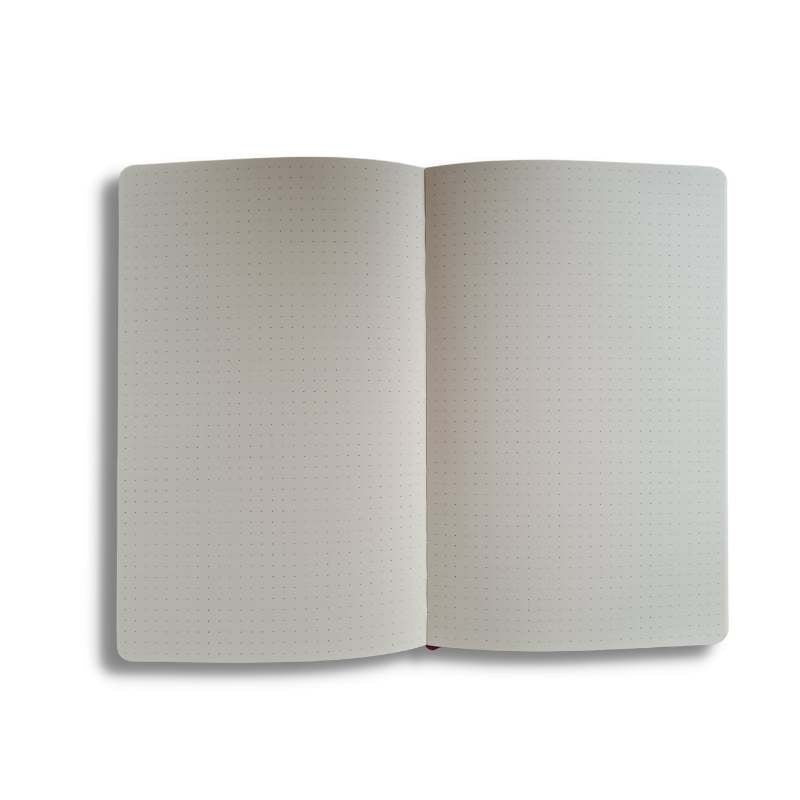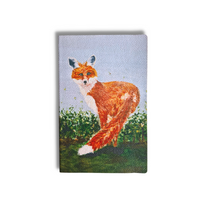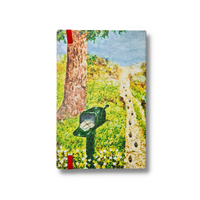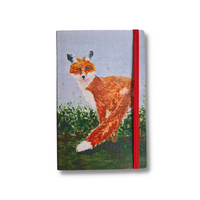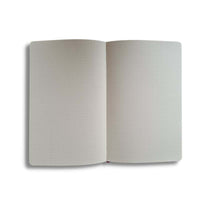 FAUX PAS, Barn Heroes Collection, Softcover Journal, Dotted Grid Lines
 Faux Pas
The fox with an intense gaze captured the painter's imagination. Took her a long time to decide what to paint for the back cover of the journal. When the idea of a half-opened letter box came about, she added paw prints on the ground, leaving it to the imaginations of the viewers if the fox has committed an act and walking away non-chillingly. Don't we all commit a FAUX PAS at times? It reminds us not take our own mistakes too seriously, treat it with a tinge of humour, keep calm and carry on.  
Product Specifications
Cover Material: Grain textured PU Soft Cover in Original Prints
Style: Thread bound with rounded corners, elastic closure and matching ribbon bookmark
Inner Leaves: 160 pages of 100gsm off-white coloured, acid-free premium writing paper, printed with dotted grid lines
Size: 21cm H x 13.5 cm W
Function: Lies flat and open 180 degrees with expandable inner pocket in the back
About the Collection
Barn Heroes Collection features charming friends, with unique traits associated with their lineage. Journalers could pick their favourite cover that best describes their persona.
Product Specifications
Cover Material: Grain textured PU Soft Cover in Original Prints
Style: Thread bound with rounded corners, elastic closure and matching ribbon bookmark
Inner Leaves: 192 pages of Plain , 80gsm ivory coloured, acid-free premium writing paper
Size: 21cm H x 13.5 cm W
Function: Lies flat and open 180 degrees with expandable inner pocket in the back