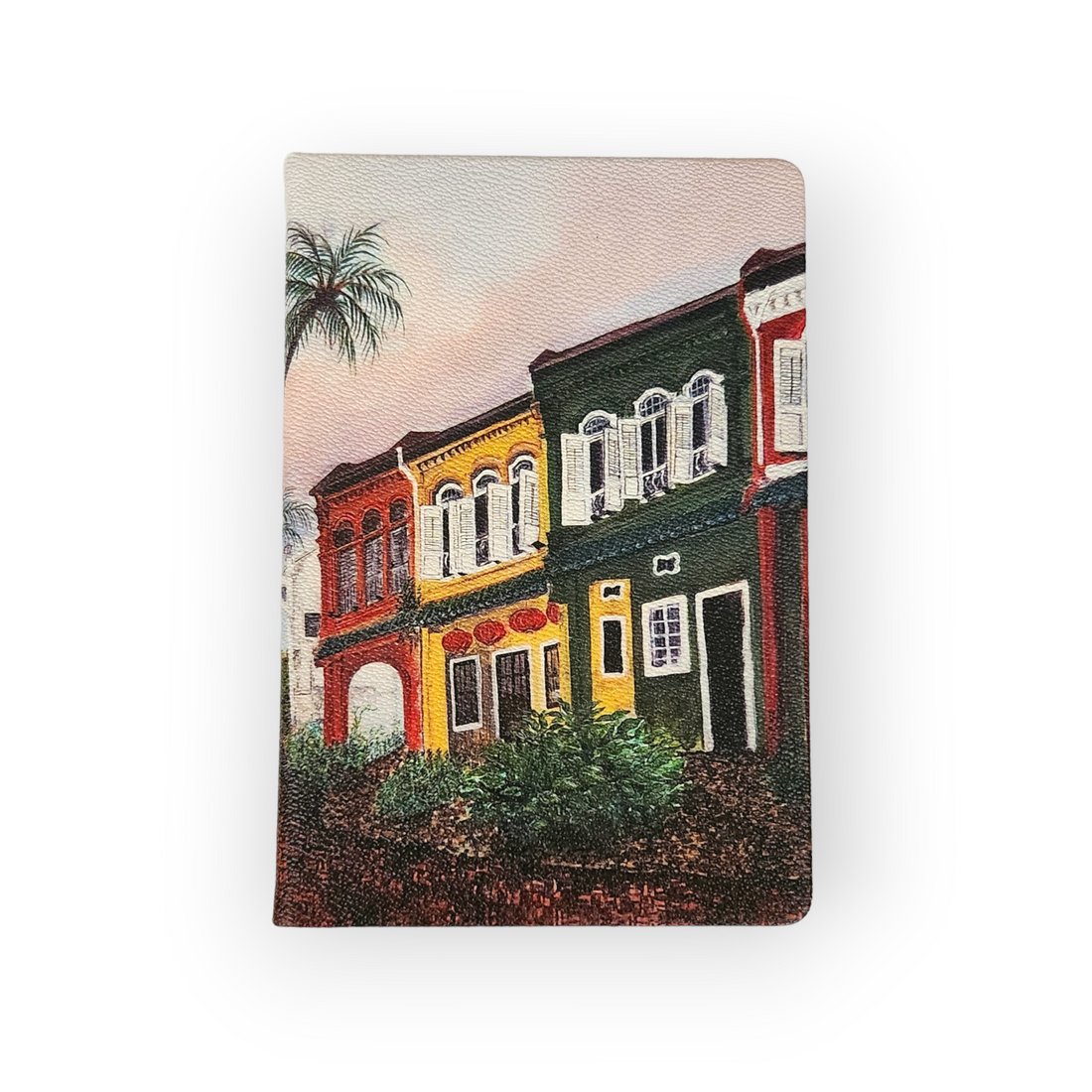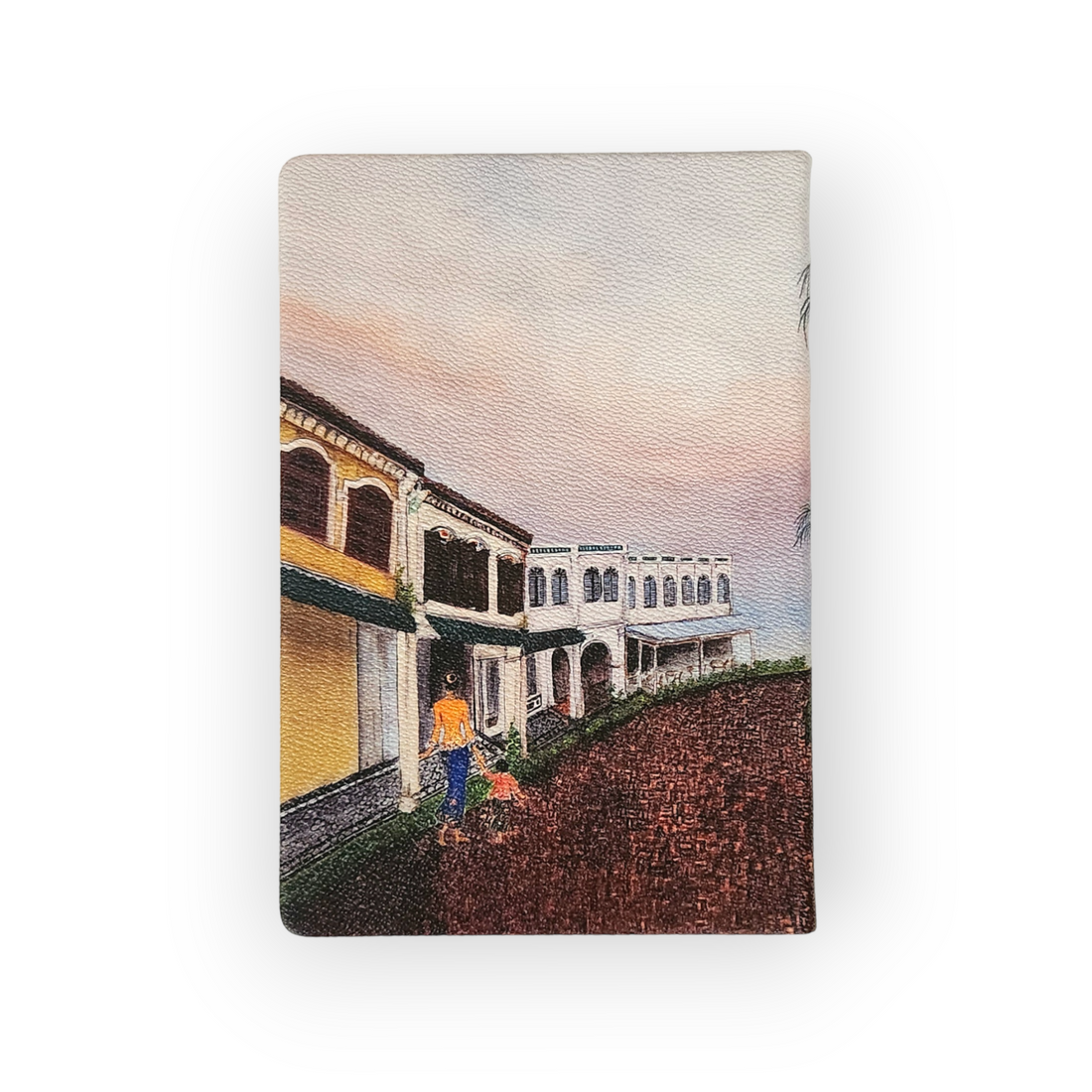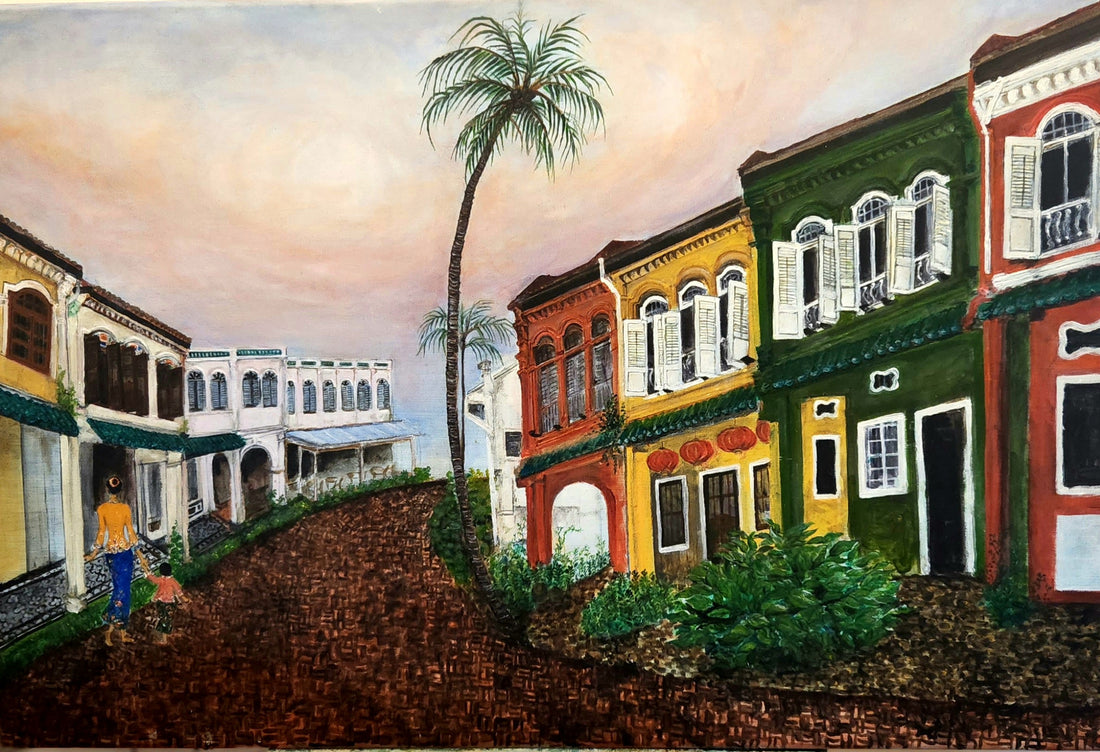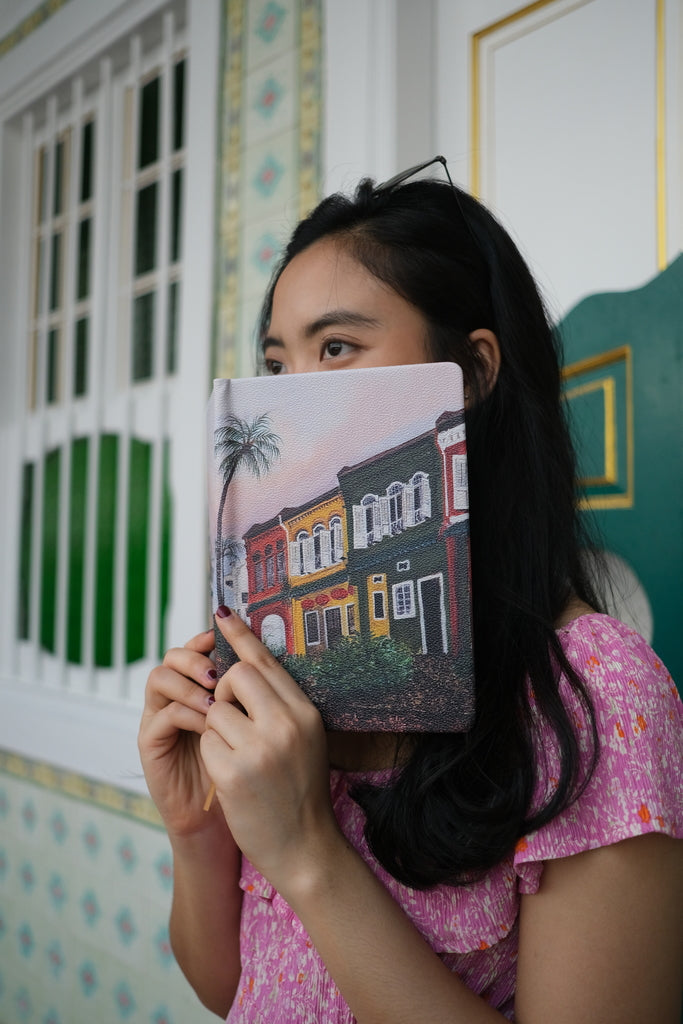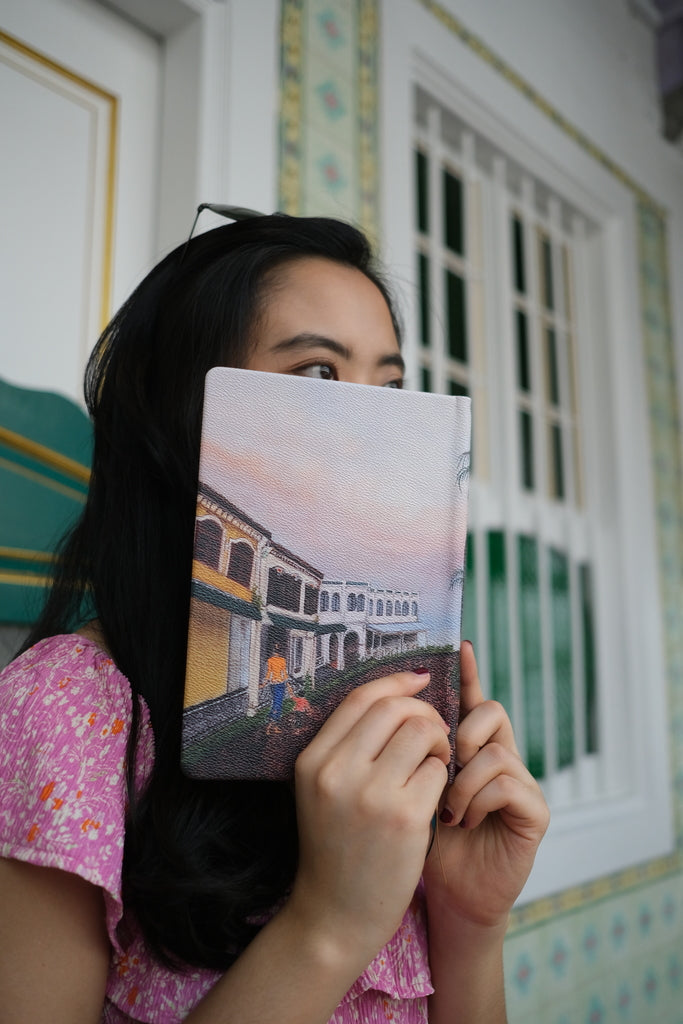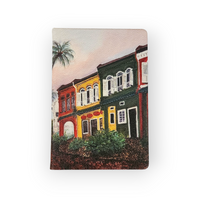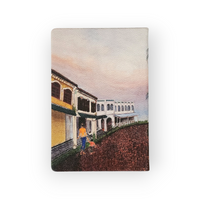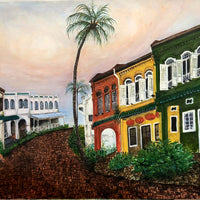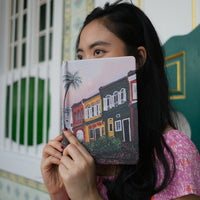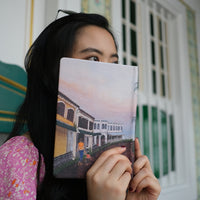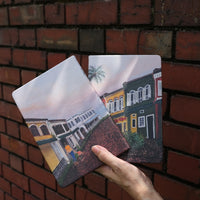 Emerald Hill, The Singapore Collection, A5 Hardcover Diary, Lined
"Emerald Hill ", known for its well-preserved Peranakan shophouses, comes alive in this artwork as a visual feast of colors, patterns, and intricate details. Be invited to step into a vibrant time capsule of Peranakan culture, immersing themselves in the rich tapestry of tradition and heritage.
The focal point of the composition is a mother and child, adorned in exquisite traditional Nonya outfits, standing at the heart of Emerald Hill.The mother, resplendent in her vibrant sarong kebaya, captivates the viewer with her grace and elegance. Her attire, adorned with intricate embroidery and delicate beadwork, reflects the intricate artistry and cultural fusion that defines Peranakan fashion. The child, dressed in a miniature version of the mother's outfit, symbolizes the passing down of traditions from one generation to the next, emphasizing the importance of preserving Peranakan culture.
Product Specifications
Cover Material: Grain Art Prints on PU pellet textured finish. 2mm hard cover backing
Style: Thread bound with rounded corners
Inner Leaves: 160 pages of Lined 100gsm off-white acid-free, premium writing paper
Size: 21cm H x 14.5cm W
Bookmark: Double silk ribbons lie flat and open 180 degrees
Weight: 0.3 kg
ABOUT THE COLLECTION
Singapore Collection transport you to a dreamy realm where our multicultural heritage gracefully intertwines with a mesmerizing modern landscape. With ethereal depictions of the enchanting Peranakan culture, lush Garden City, and iconic landmarks, these artworks evoke a sense of wonder and invite you to explore the magical tapestry of our diverse roots.
PRODUCT SPECIFICATIONS
Cover Material: Grain Art Prints on PU pellet textured finish. 2mm hard cover backing
Style: Thread bound with rounded corners
Inner Leaves: 160 pages of Plain , 100gsm off white acid-free, premium writing paper
Size: 21cm H x 14.5cm W
Bookmark: Double silk ribbons lies flat and open 180 degrees