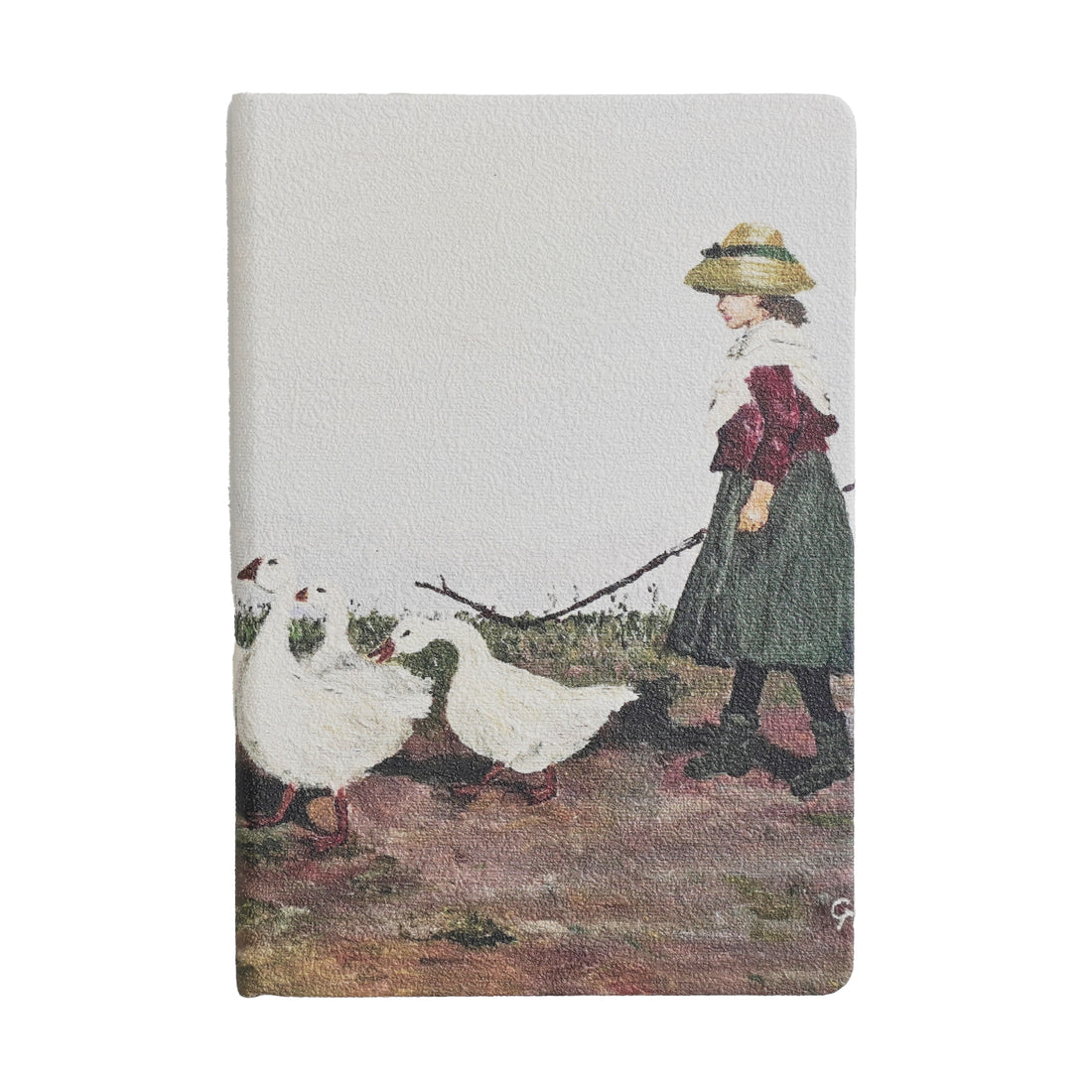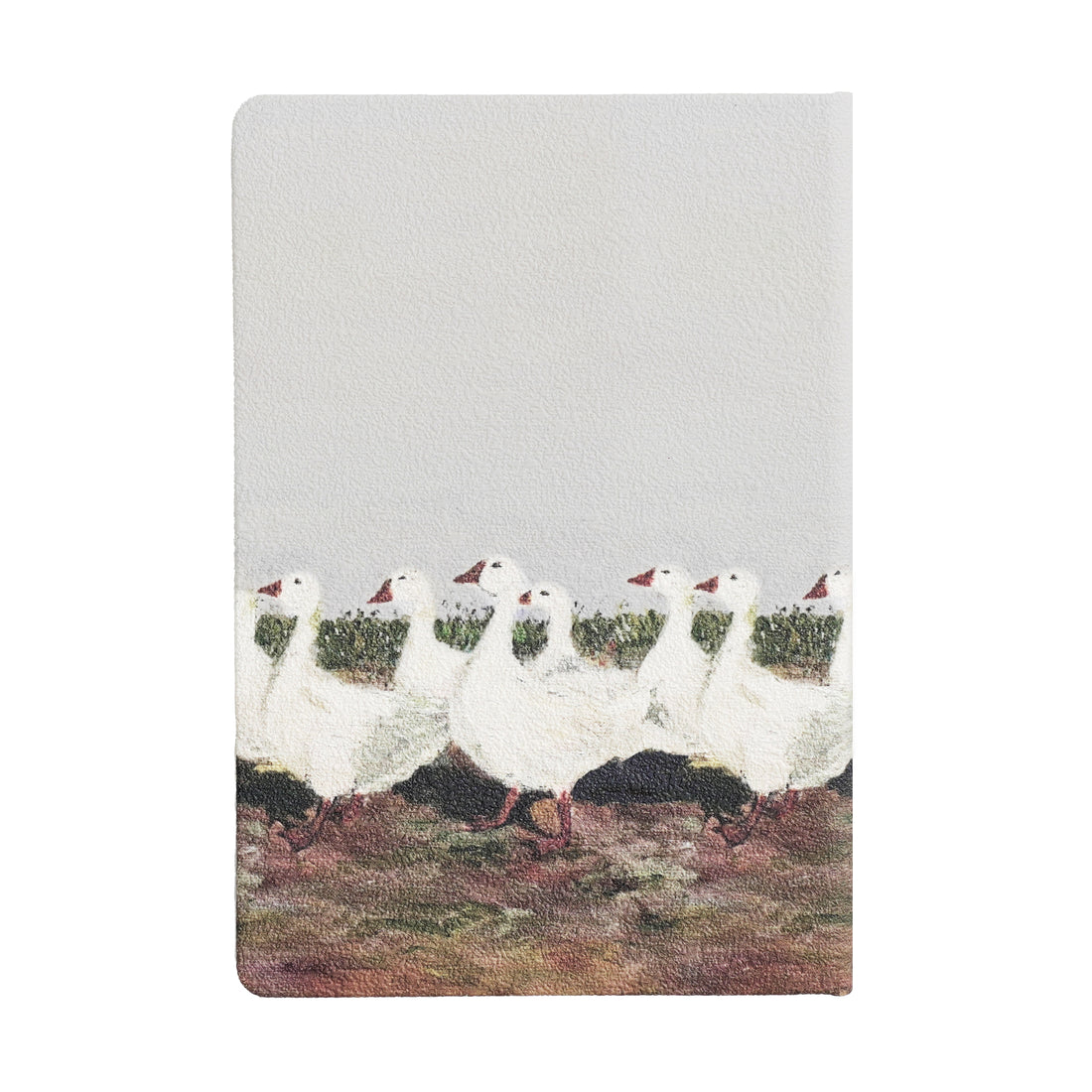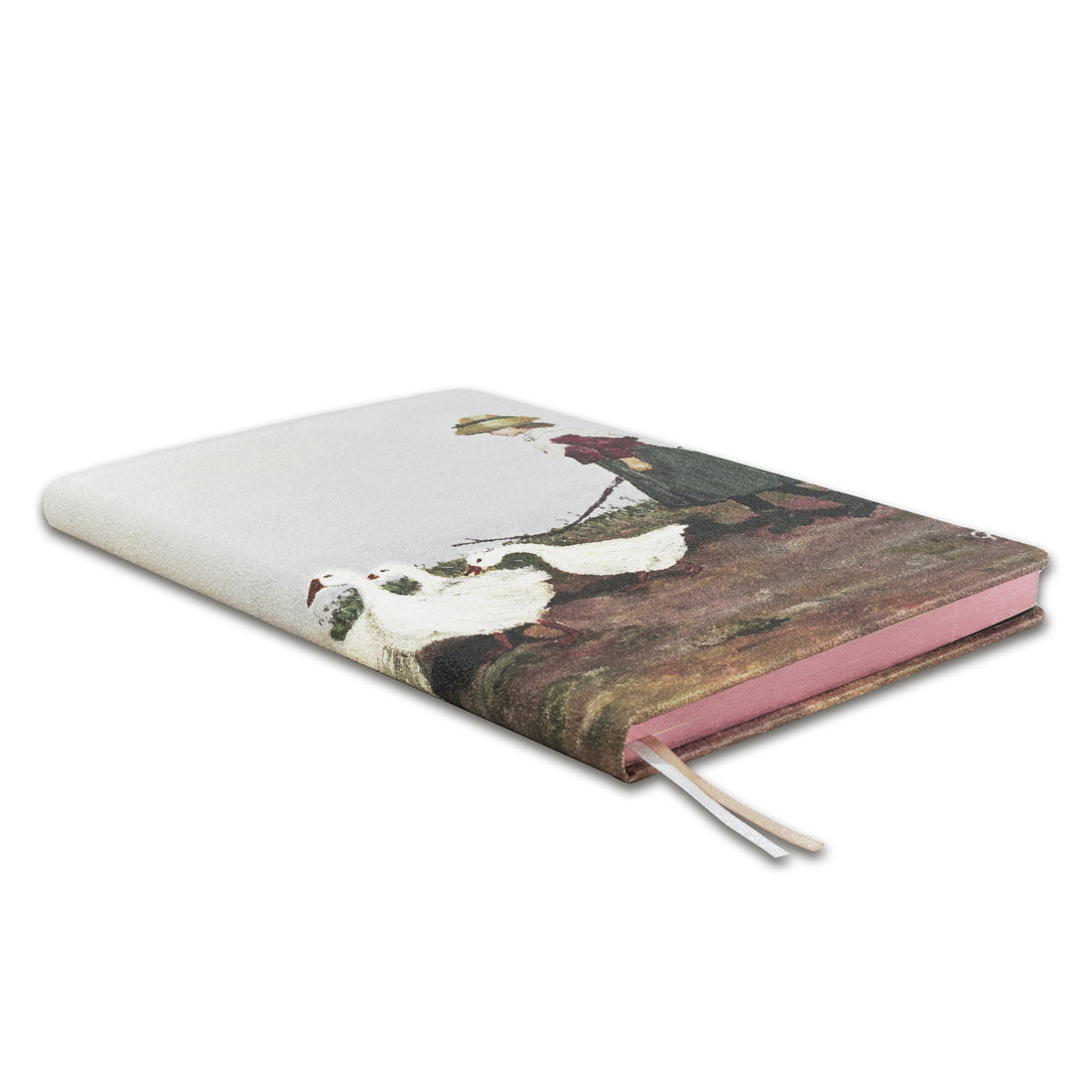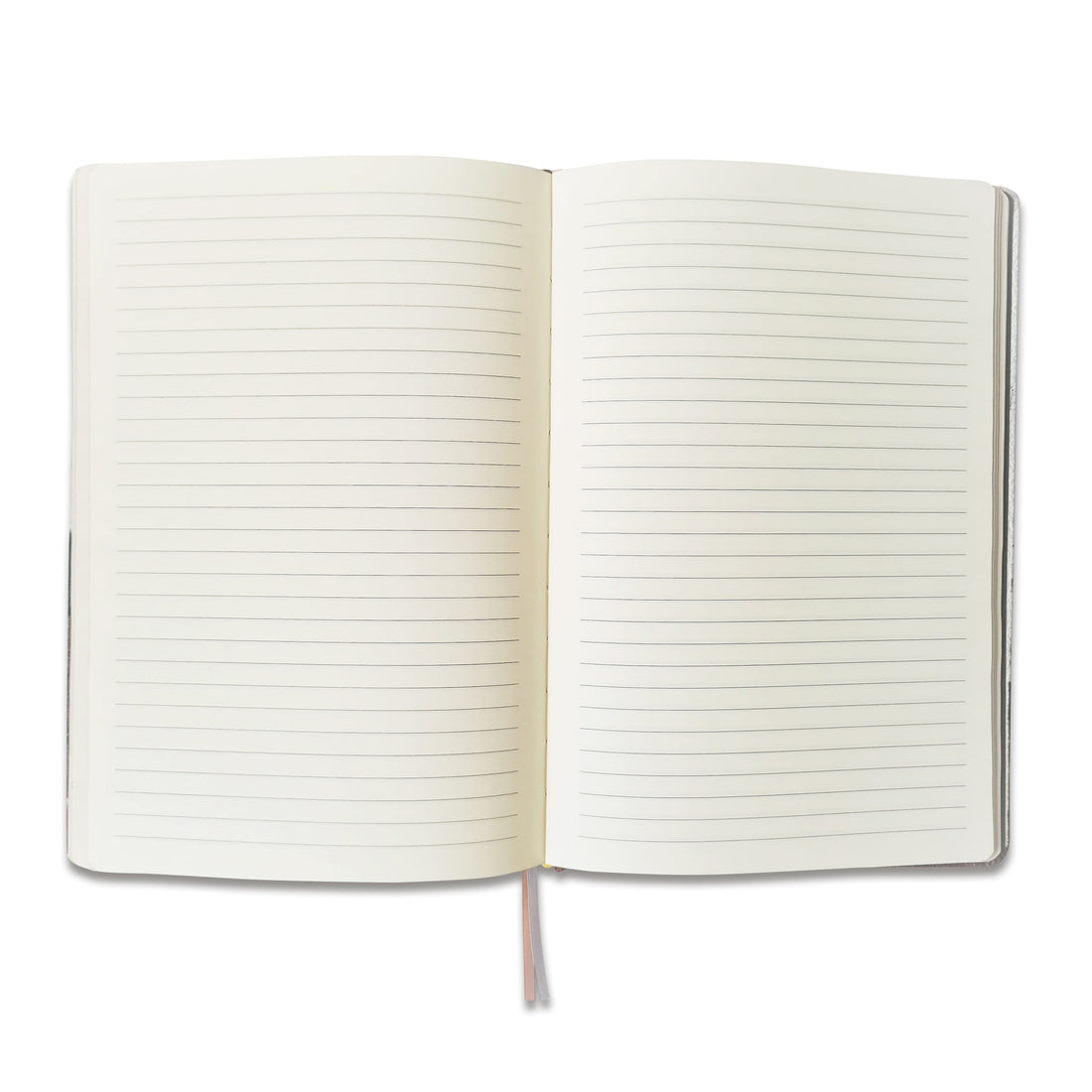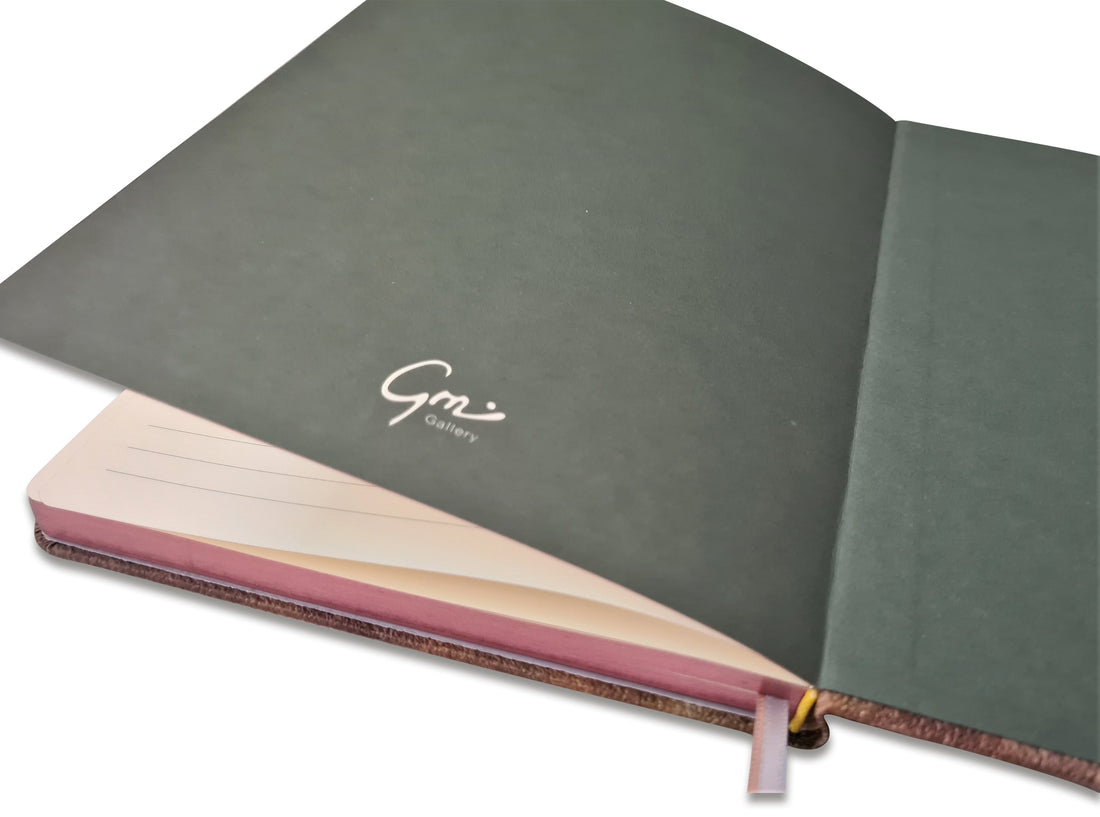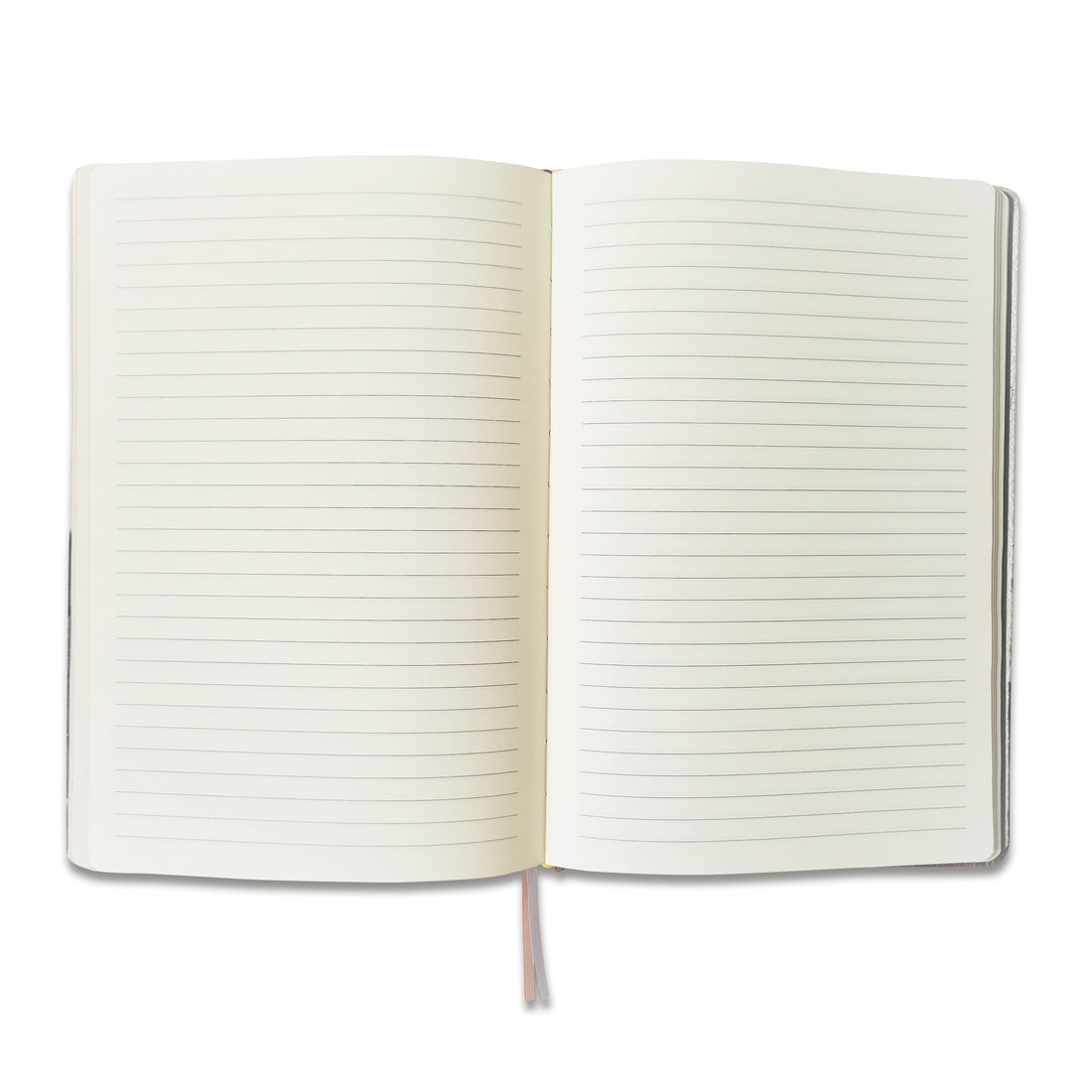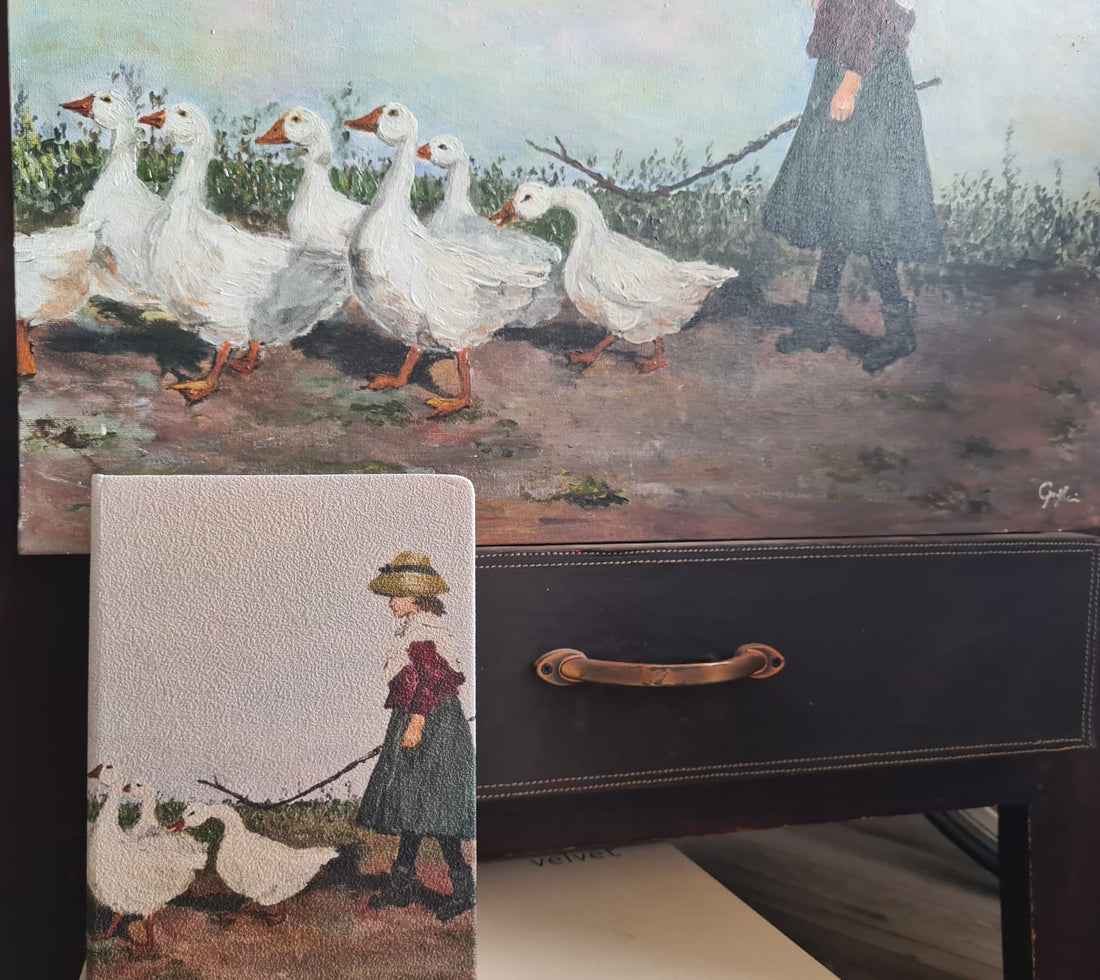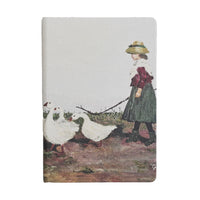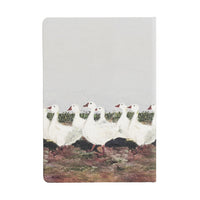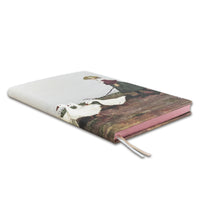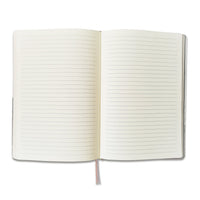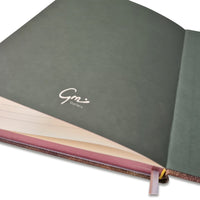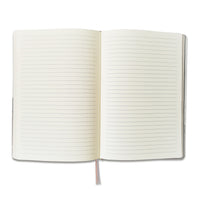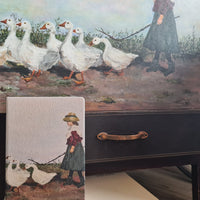 GOSLINGS, Limited Edition, Hardcover A5 Diary, Lined
Goslings 
Inspired by James Guthrie's Into the Meadows, Goslings pays tribute to the artist's earlier memories of learning how to sketch ducks and geese. Painting Goslings has been an immersive experience taking her down memory lane.
ABOUT THE COLLECTION
We chanced upon this beautiful fine pebble texture vinyl finish art paper which has ended its production. The limited quantity was so precious, we had to pick an art piece that was close to our hearts. Nothing could take us away from our childhood memories, and this is precisely why we picked Goslings for this limited edition of pebbled textured finish.
PRODUCT SPECIFICATIONS
Cover Material: Original Art Prints on Vinyl Art paper, fine pebble textured finish. 2mm Hard cover backing
Style: Thread bound with rounded corners, with rose gold brush all round the edges of the book
Inner Leaves: 208 pages of lined, 80gsm ivory coloured acid-free, premium writing paper
Size: 21cm H x 14.5cm W
Bookmark: Double silk ribbons
Function: Lies flat and open 180 degrees