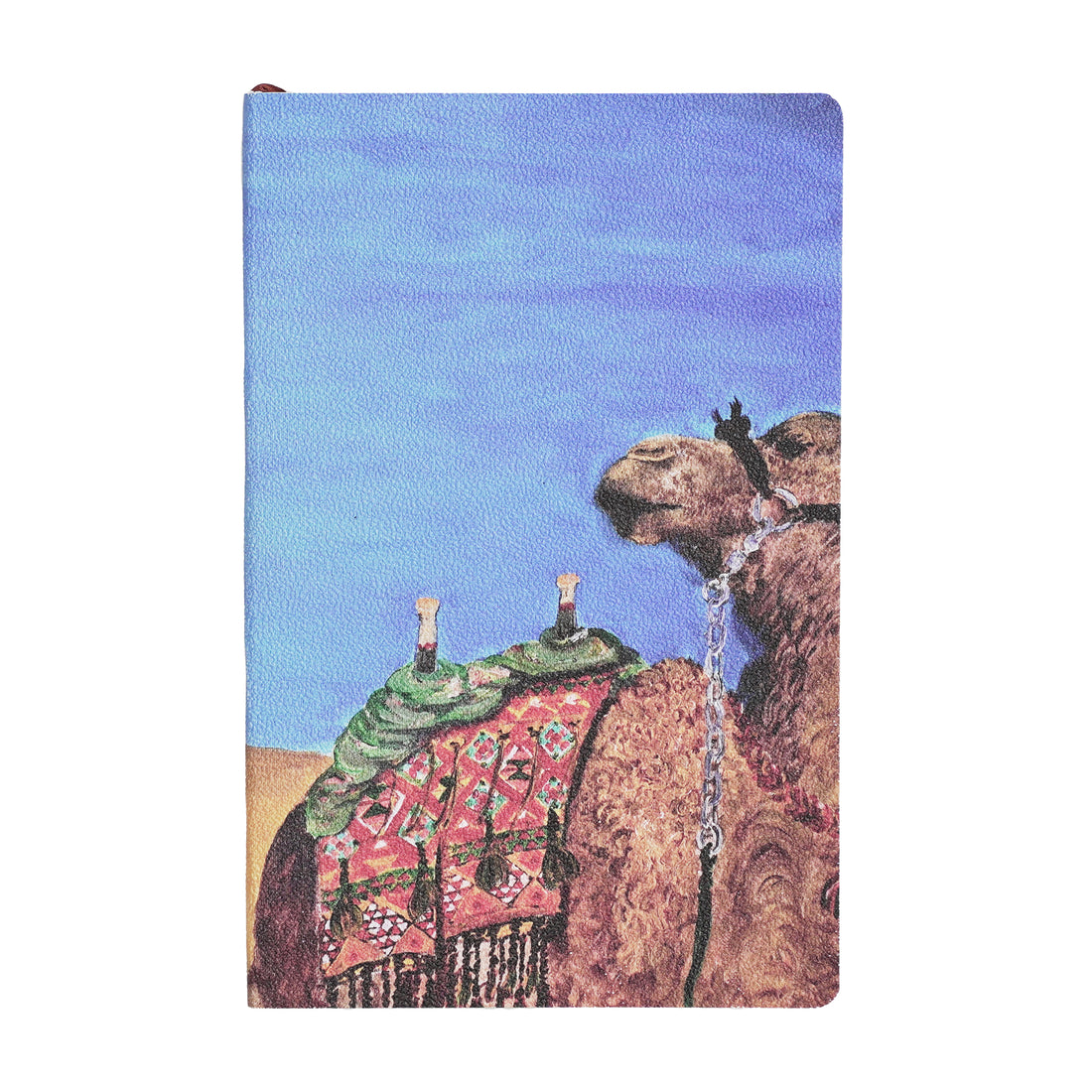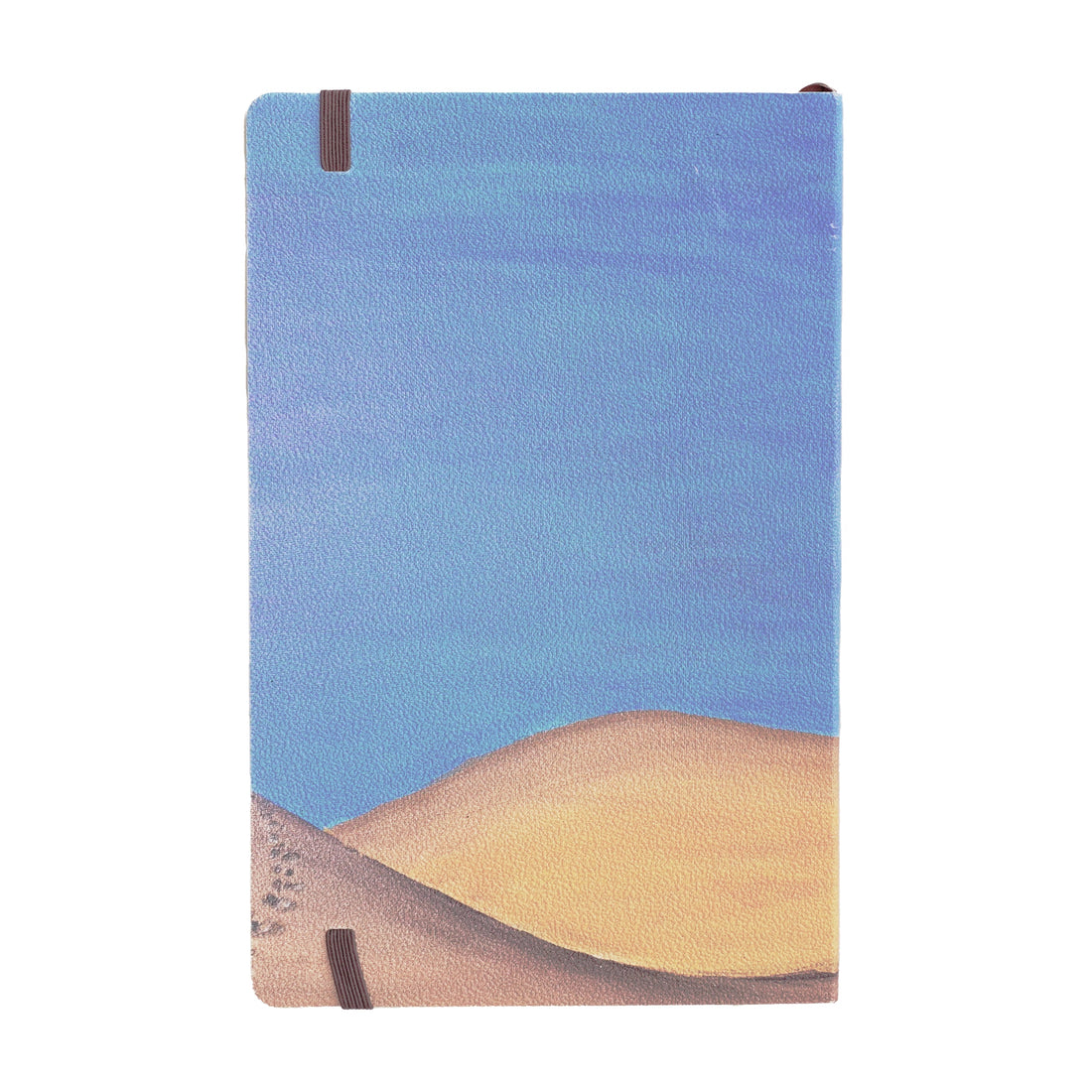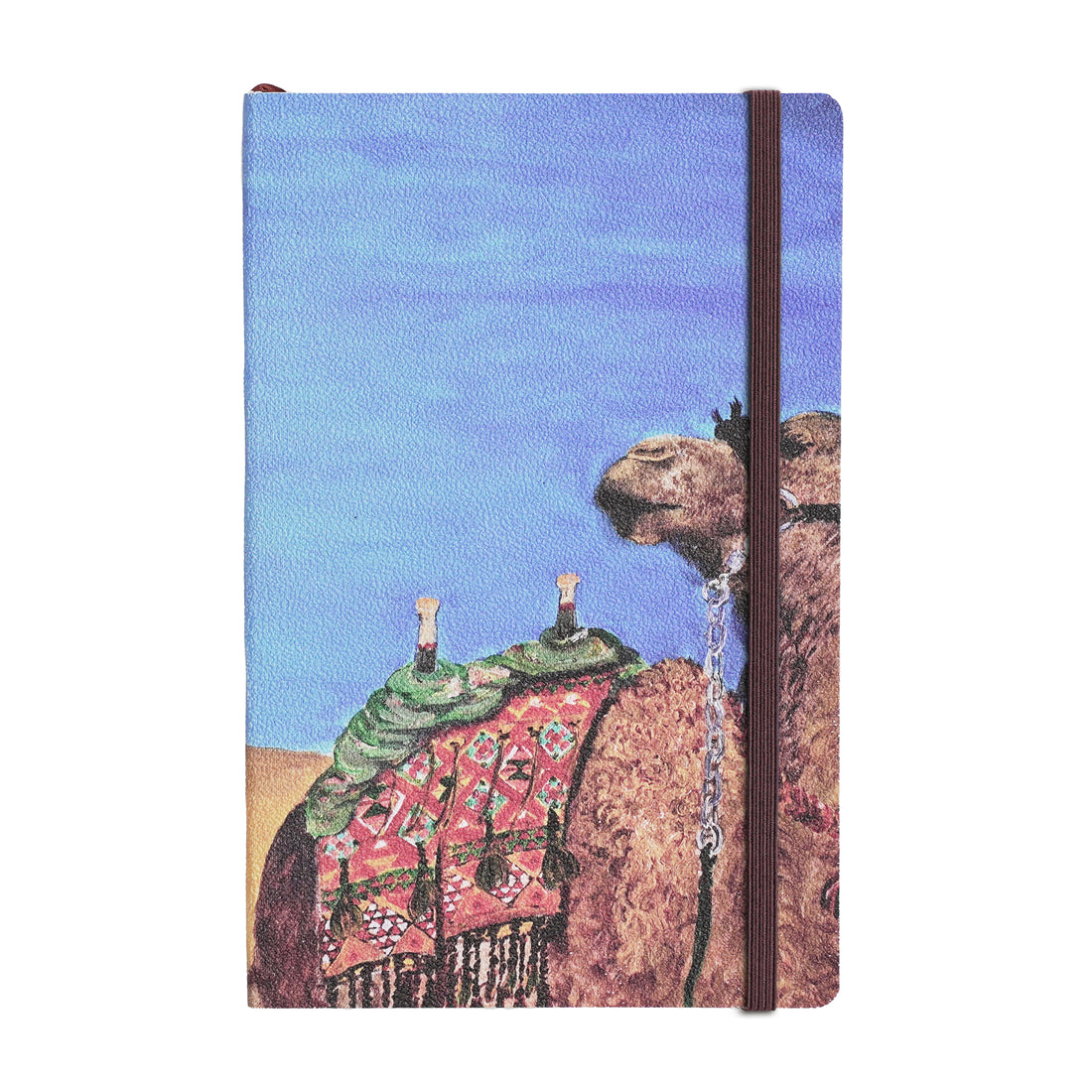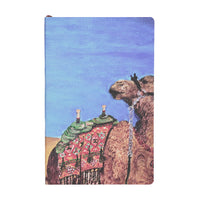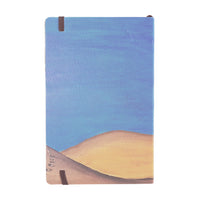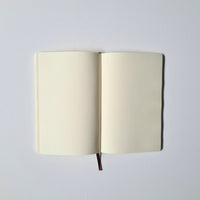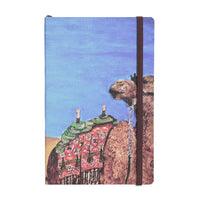 JOURNEYING, Gallant Collection, Softcover Journal, Grid pages
Journeying
Through the portrait of a gallant camel, Journeying tells the story of life's journey. With azure blue skies and golden hills as a backdrop, journeying presents an opportunity to look back on how far one has come and how far one has travelled.
A journal fit for reflecting on the hurdles of life and the lengths of which you have taken to achieve your goals and desires.
ABOUT THE COLLECTION
Gallant Collection features the majestic animals that inspire bold, quiet strength even when they seem to be taking their time. These illustrations on the journal covers are meant to convey the message of mindfulness in a busy world like ours.
PRODUCT SPECIFICATIONS
Cover Material: Original Art Prints on Vinyl Art Paper, pellet textured finish. 200gsm soft cover.
Style: Threadbound rounded corners, elastic closure and matching ribbon bookmark
Inner Leaves: 192 pages of grid 80gsm ivory coloured, acid-free premium writing paper
Size: 21cm H x 14.5cm W
Function: Lies flat, opens 180 degrees