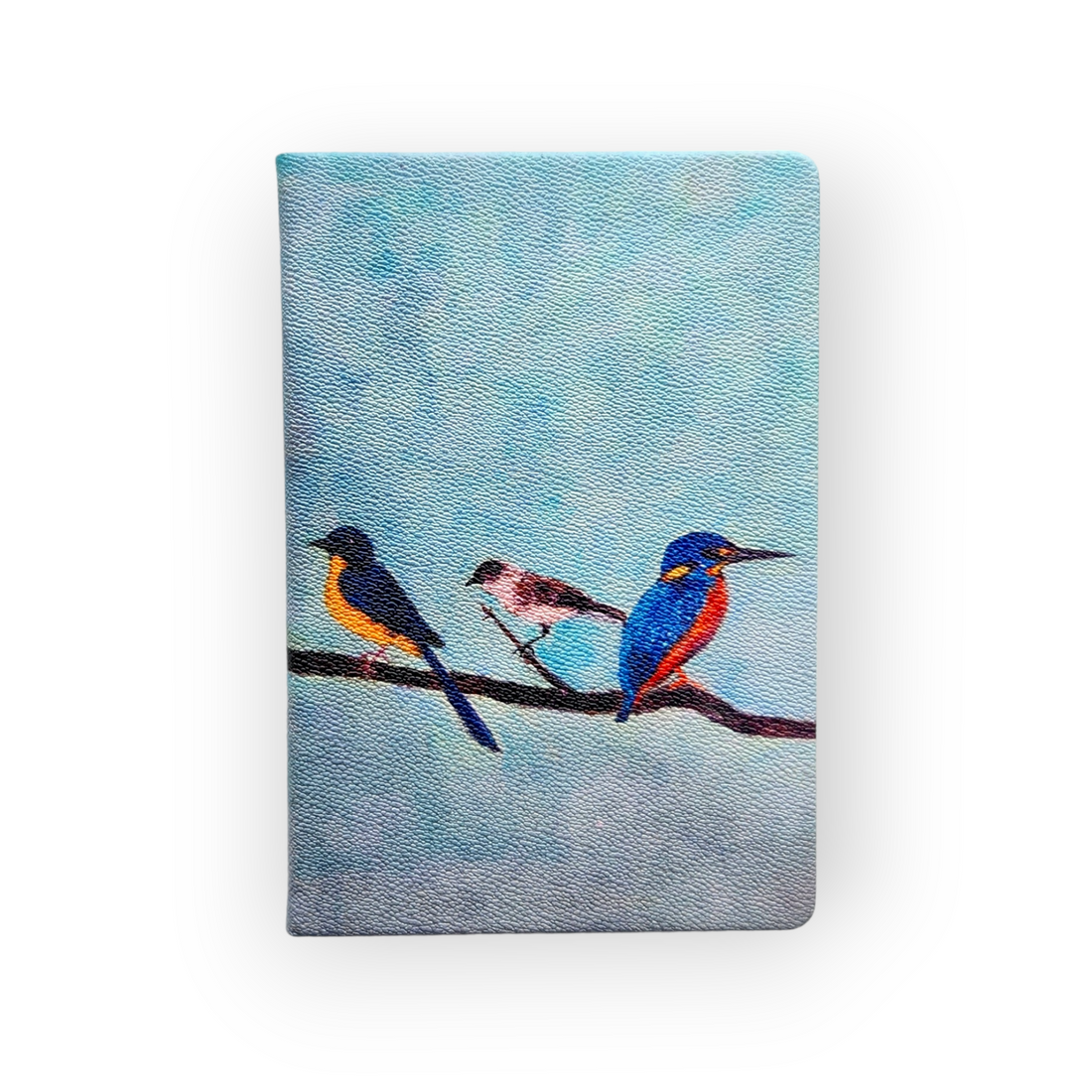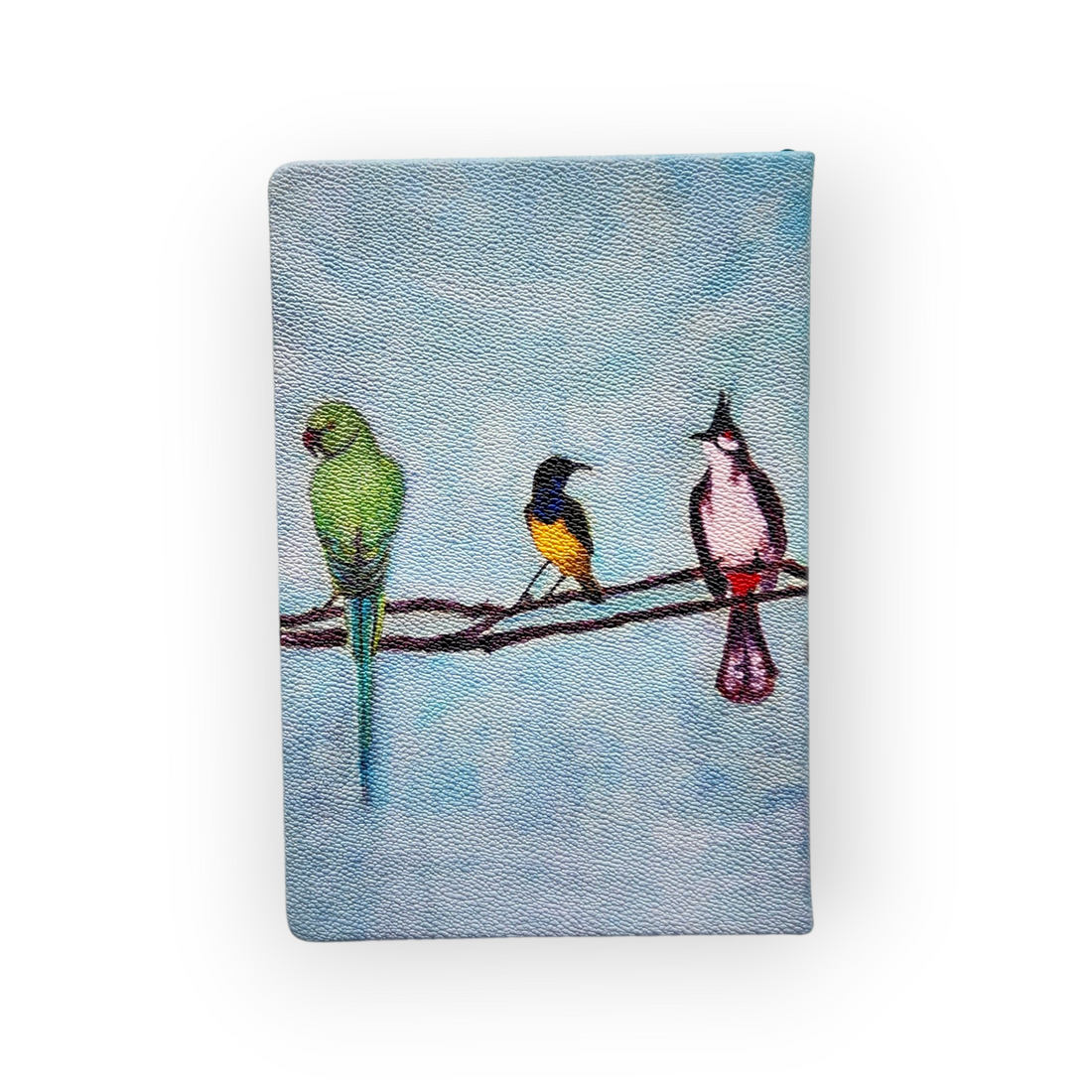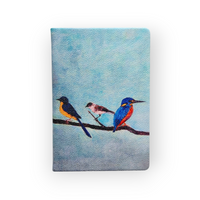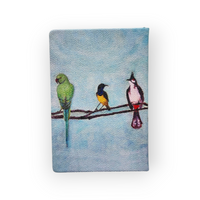 Symphony of Singapore, The Singapore Collection, A5 Hardcover Notebook, Lined
"Symphony of Singapore" presents a harmonious gathering of birds native to Singapore, showcasing their unique charm and the melodic symphony they create across our sunny island. The composition celebrates the diversity of avian life found in the mangroves, gardens, and forests, while highlighting the joyful atmosphere they bring to our tiny island.
Product Specifications
Cover Material: Grain Art Prints on PU pellet textured finish. 2mm hard cover backing
Style: Thread bound with rounded corners
Inner Leaves: 160 pages of Lined 100gsm off-white acid-free, premium writing paper
Size: 21cm H x 14.5cm W
Bookmark: Double silk ribbons lie flat and open 180 degrees
Weight : 0.3 kg
ABOUT THE COLLECTION
Singapore Collection transport you to a dreamy realm where our multicultural heritage gracefully intertwines with a mesmerizing modern landscape. With ethereal depictions of the enchanting Peranakan culture, lush Garden City, and iconic landmarks, these artworks evoke a sense of wonder and invite you to explore the magical tapestry of our diverse roots.
PRODUCT SPECIFICATIONS
Cover Material: Grain Art Prints on PU pellet textured finish. 2mm hard cover backing
Style: Thread bound with rounded corners
Inner Leaves: 160 pages of Plain , 100gsm off white acid-free, premium writing paper
Size: 21cm H x 14.5cm W
Bookmark: Double silk ribbons lies flat and open 180 degrees